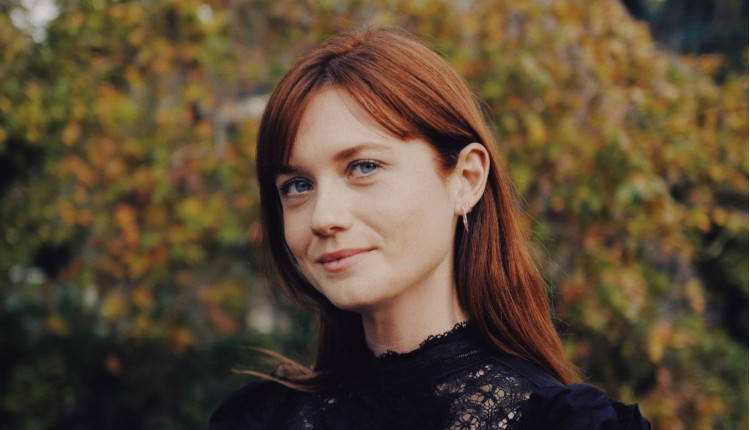 Bonnie Wright, who plays Ginny Weasley in Harry Potter, spoke to Zoe Ball on the Radio 2 Breakfast Show today, telling her why she's backing Radio 2's Big Bee Challenge.
The challenge encourages us all to do something to help the bee population thrive and it also includes a competition for 6-12 year olds to design a bee-friendly garden.
The winning design will be built at an NHS Trust site used by children and young people with mental health needs.
Explaining why she thinks it's important for children to get involved, Bonnie told Zoe that she remembers being at school and wanting to take part in every possible thing she could at that age. She said it really inspired her later on to be involved and interested in taking action.
"It's really formative years; years that imaginations are running wild and nothing's not possible, Bonnie said, continuing, "Which I think is a really important thing to hold onto, that kind of radical imagination of allowing anything to be possible, whether that's thriving bee communities and wild beautiful gardens of every type of beautiful wild flower pollinating thing."
Bonnie also said that she believes it sets us up for a future where we continue to be interested in these things through into our young adult years.
She added that the competition brings focus to put your mind to and think 'how would I imagine this?'
Talking about her own garden, Bonnie said that she has some lavender that's just come up and is attracting the bees. That excites her, to see them around a new plant that's come through in her garden and realising 'oh, they like that'.
Giving a little advice, she said: "The best thing you can do in your garden or any space you have access to is just first sit and watch what's at play in that landscape – whether that's what birds come through that also could be pollinating, what bees are coming through, and really witness the space and see how could I help harness this to attract more of them.
"Think of it like 'how could I invite as many friends to your garden as possible'," she added.
You can find out more about the Radio 2 Big Bee Challenge HERE.