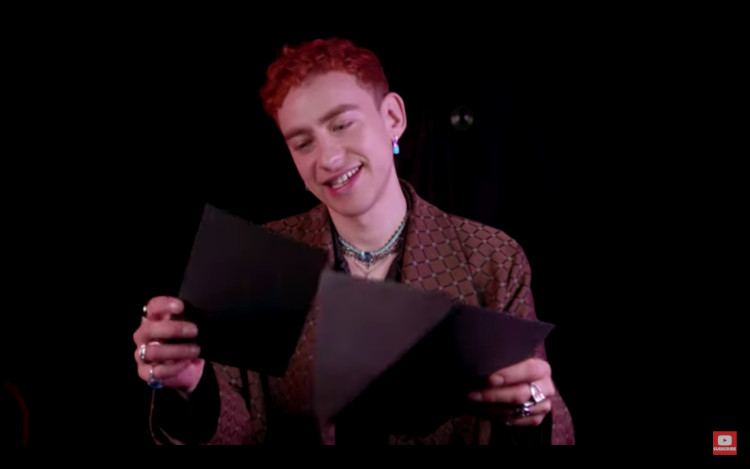 It's a Sin and Years & Years star Olly Alexander has opened up about acceptance, happiness and love in an emotional episode of Capital's Reflections series which has been uploaded to Capital's YouTube tonight.
Olly broke down in tears when answering one of the questions, admitting he never thought he'd get to the point and actually love himself after feeling ashamed of himself.
Capital's Reflections sees artists answer five questions in a room with just a mirror and their reflection – previous episodes have featured Selina Gomez, Yungblud and Anne-Marie.
In the video Olly reveals who inspires him as a music artist and opens up about growing up in Blackpool.
Questions included which was the first song he loved, one that reminds him of where he's from and a song that reminds him of being in love. Olly was fine with these, but it was the question about what he sees when he looks in the mirror that touched his emotions.
Admitting it's taken him 30 years to look in the mirror and say 'I like you', Olly says: "It actually took me a long time to do that which is…that was just my journey and now I look in the mirror and I'm like wow, look at what you have done."
Breaking into tears, which he thought wouldn't happen, Olly admits that he never thought he'd ever get to the point where he could look into the mirror "and actually love myself, and love what I see", but he has, while still feeling the emotion, although he says he isn't ashamed of crying.
He says: "That's how it feels, especially as someone who felt really ashamed of themselves for so long, being gay and having a lot of mental health problems that I was just ashamed of. I never… To get to this place now and be doing stuff like this, and be all living my dream, I'd never take that for granted and I just am…I can't believe it."
Olly then jokes: "That's what I see when I look in the mirror now – someone a mess, crying!"
Watch the full episode of Capital Reflections with Olly Alexander below: