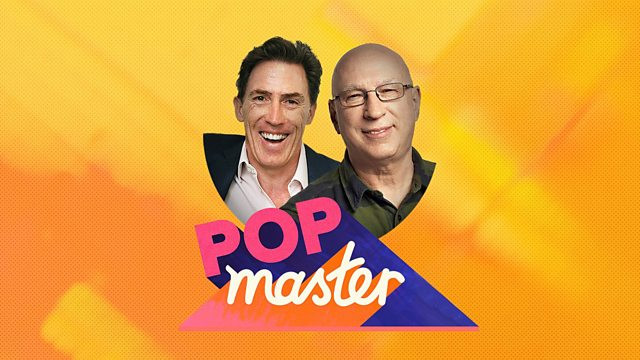 Rob Brydon is set to quiz Ken Bruce on PopMaster in a special programme on BBC Radio 2 about the station's most popular daily music quiz.
In One Year Out: The PopMaster Story, Rob will be talking in depth to Ken and asking questions about the quiz, which began in 1998. It will include clips from the archives and some tricky bonus round questions on topics such as Red Red Wine and On The Road Again.
The score will be kept by Ken's traffic and travel reporter, Richie Anderson.
PopMaster's first competitors will be appearing on the programme. They were brothers and the younger one has never lived down being beaten by his older sibling. The second day saw the first person to score maximum points and is also when the phrase "I would have got full points with their questions" was first spoken.
Ken will be revealing whose showerproof radio became covered in limescale and why there was a cupboard full of foot pumps left in the PopMaster office by mistake.
Rob Brydon recalls both competing and pushing the PopMaster jingle buttons, alongside Pat Cash, Dawn French, Tim Vine, Jennifer Saunders, Steve Cram, Daley Thompson and Clare Grogan, who is still asked to join proper pub quizzers after her unexpected victory. Also, Fortunately podcast presenter Fi Glover reveals she is an avid fan.
Shaun Wallace will be putting Ken on the spot to see if he can Beat The Chaser and Paddy O'Connell recalls how refreshments were needed after the live broadcast of PopMaster in the searing heat in Baku, as part of Eurovision in 2012.
There will be an extended version of the programme on BBC Sounds which includes Jon Holmes and Richard Wilson playing KenBruceMaster, a One Year Out T-Shirt is worn at Checkpoint Charlie, one contestant auditions in the queue for security and takes part from the departure lounge, while the pilot of her plane hears her mentioning his flight as he arrives in the airport car park.
And if that's not enough, you'll also be able to hear the quickest 3in10, the longest tie break and the 1 April editions which even fooled Ken!
One Year Out: The PopMaster Story can be heard on BBC Radio 2 on Sunday 30 May 9-10pm.