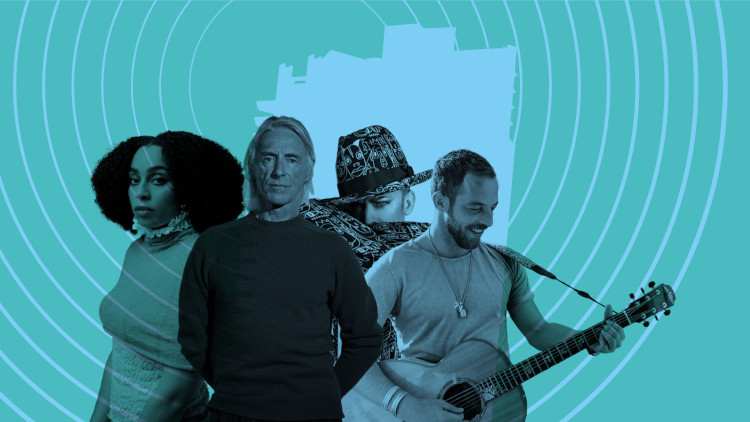 BBC Radio 2 is to air a recording of a special concert with Celeste, Boy George and James Morrison joining Paul Weller live at the Barbican with the BBC Symphony Orchestra and Jules Buckley.
The concert will be Weller's first live performance in over two years and will span his career from The Jam up to new, as yet unheard material.
This one-off performance is the latest collaboration in a series of concerts from the BBC Symphony Orchestra and Jules Buckley and is part of the Live From The Barbican series. It will be available to watch via a live stream on the Barbican website on Saturday 15 May.
Following the live show at the Barbican, the concert will be broadcast across BBC TV, radio and online. The complete show will be broadcast on BBC Radio 2 on 13 June and 6 Music will take highlights for Gideon Coe's show on 17 June.
Celeste says: "I have found Paul Weller to be such inspiration from afar, and also in the little moments I have spent with him. Wild Wood was a song sung at my first ever gig when I was 16, so to be able to sing it with him now 10 years later feels like a career full-circle moment and I'm truly honoured he's up for doing it!"
Boy George says: "'I'm a big fan of Paul and for me he just gets better and better. I can't wait to sing this song.  Nervous too!"
James Morrison says: "I finally got to meet and work with Paul last year. He's been a hero for my entire musical life. There's soul in everything he does and he's an absolute legend. Musical credibility starts and ends with Paul Weller, so to be invited to perform with him is a genuine honour. And I get to sing one of my favourites of his songs, so I cannot wait."
The Barbican Live Stream will be at 8pm on Saturday 15 May and Paul Weller Live at the Barbican can be heard on BBC Radio 2 at 7pm on Sunday 13 June.