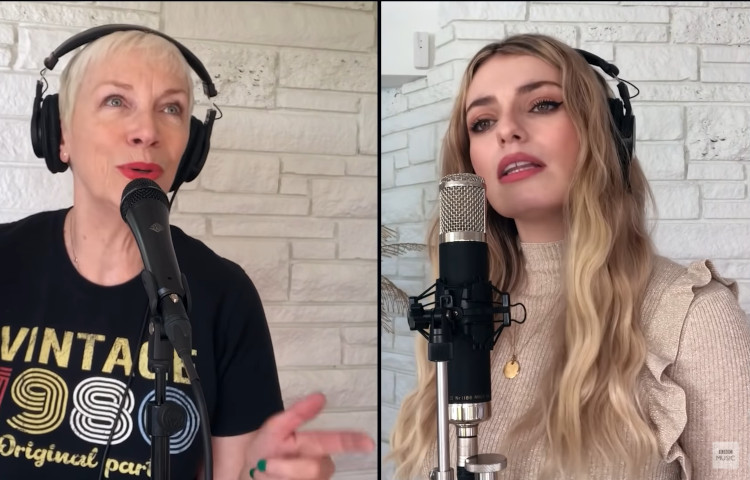 Lola Lennox performed two songs for Radio 2 House Music today on the Ken Bruce Show on BBC Radio 2 and was joined on one of them by her mum Annie.
Lola followed her mum Annie Lennox into the music industry and is now a successful singer songwriter. It's not the first time the pair have sung together – last April they performed a duet for the One World: Together at Home concert event.
This morning, on the Ken Bruce show Lola was accompanied by the BBC Concert Orchestra to sing La La Love Me and was joined by her mum to perform Wherever You Go.
Lola said: "I absolutely loved working on this orchestral version of Wherever You Go with my mum. We had a fun afternoon where I taught her the melodies and harmonies that she would be singing, it was great to hear her voice on the song and to sing alongside her.
"Her music and approach to artistry has always inspired me, and so I was very excited to have the opportunity to collaborate with her on one of my own tracks."
Annie said: "Suffice to say – I absolutely love working with Lola. It's always a joy and a really wonderful place where we cease to be 'mother/daughter' but just two creative artists having fun with music together."
You can watch the performances in the videos below.