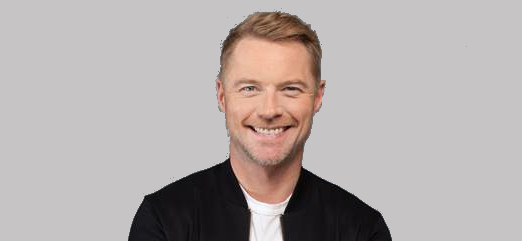 Speaking on Magic Radio Breakfast this morning, Ronan Keating warned K-Pop band BTS against launching a new boyband.
The Korean band have announced that they are to launch a search for a "global artist debut project" with auditions to take place next year.
Talking to co-host Harriett Scott, Ronan said: ""Here's the advice I give BTS, don't do it. Louis Walsh and myself had this idea, we should start a boyband while Boyzone were at their peak. And we did, we started a boyband called Westlife and they became bigger than Boyzone.
"It's like BTS what are you thinking? Is this what you want? It's not big and it's not clever boys. They'll be big but it's not clever. So yeah there's my advice, walk away."
Ronan also offered some advice for any band who wants to audition: "I would get in front of the mirror and own that fist pump.
"That's really important, you know reach for the mirror and grab that heart and pull it towards yours… if you can get that right the Korean Louis Walsh will love you… It's about looking down that lens and making that boy or girl believe that you are looking into their eyes and that it's you that they want in your life, in their heart and in your bed," he said.
Listen to Ronan and Harriet on Magic Radio Breakfast, weekdays from 6am.