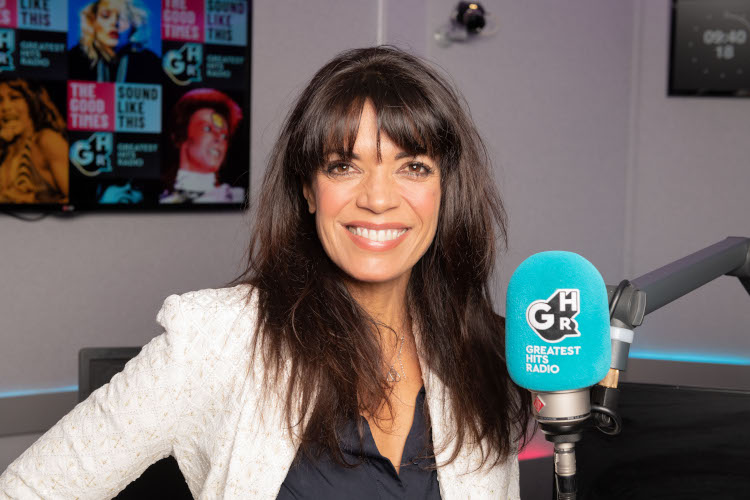 TV presenter Jenny Powell is joining the line-up of Greatest Hits Radio to host Weekend Breakfast from 9 January.
Jenny is best known for presenting programmes on TV including Top of Pops and the Wheel of Fortune.
On Monday Jenny teased her Twitter followers by tweeting: "Making an announcement soon ! I'm not preggers and I'm too young to retire so what's the next move for JP ?! Watch this space !!"
Speaking about joining the station, Jenny said "Greatest Hits Radio has been a permanent staple in my household over the last few months, brightening up the gloom with its brilliant playlist of the very best 70s, 80s and 90s artists and some lovely familiar voices.
"I'm so thrilled to be able to join the team and start to deliver some more of the 'good times'. Why not make your new year's resolution to try something new and join us? As The Pointer Sisters sang… I'm So Excited!!"
In other changes to the schedule, Alex Lester returns to presenting weekday overnights 1am – 6am and Debbie Mac is joining to host afternoons 1pm – 4pm, replacing Andy Crane who moves to late nights 10pm – 1am Sunday to Thursday.
Other presenters on the station include Simon Mayo, Mark Goodier, Janice Long, Paul Gambaccini and Pat Sharp.
Greatest Hits Radio's Content Director, Andy Ashton added "Our new schedule is driven by passionate presenters playing an amazing variety of Greatest Hits that you know and love.
"Jenny brings a brilliant burst of energy to the station that we're sure our listeners are going to enjoy as they kick off their weekends in the finest fashion."
The new schedule will start on Monday 4 January 2021, with Jenny's new Weekend Breakfast show airing every Saturday and Sunday from 6am to 10am.
So excited to host the weekend breakfast show @greatesthitsuk from January! I'll be playing the biggest songs from the 70s 80s and 90s and waking up with you on the weekend! Let's get dancing in the kitchen on a Saturday and Sunday morning .. can't wait ! pic.twitter.com/PAVyO3cnO1

— Jenny Powell (@JennyPowellTV) December 3, 2020