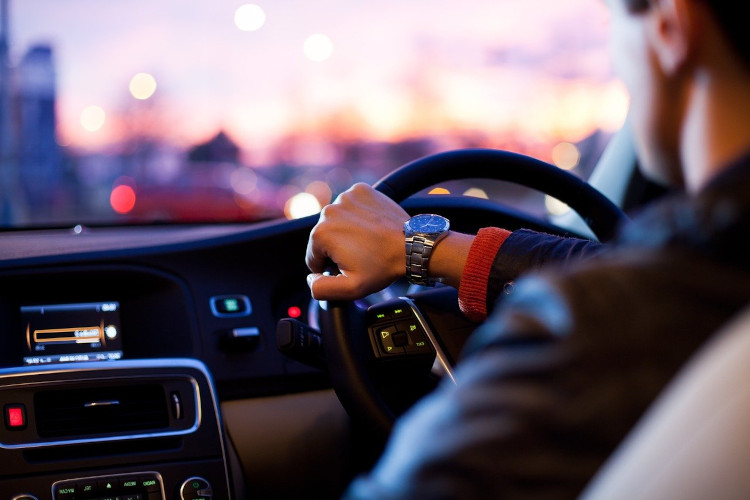 It's that time of year when radio stations reactivate their "sleigh list" of Christmas music, sprinkling in a couple each hour, gradually increasing them as the big day gets nearer, until it's wall-to-wall all Xmas driving us mad, or does it?
There's a range of Christmas pop-up stations that seem to pop up earlier each year to extend the season. Heart Xmas took to the airwaves at the end of October, while Magic 100% Christmas popped up in August – yes, August, it isn't a typo!
There's no doubt that hearing Christmas songs makes many of us feel 'tis the season to be jolly, but you'd be forgiven for thinking that only a handful of them has ever been recorded.
Every year we hear what seems like the same few songs over and over until it drives us nuts, yet every time we hear one of our favourites on the radio, we have a festive sing-along, so maybe that's all we want to hear.
Thankfully, it looks like many of us will be able to drive home for Christmas due to the temporary relaxation of the COVID restrictions, so getting in the mood by joining in with the festive tunes on the radio turned up loud in the car is back on the cards.
To find out which are the most popular, Uswitch surveyed over 1,000 motorists to discover the festive songs they are most excited to sing along to while in the car.
Each of them was asked to rank their favourites from a list of fifty songs. What do you think came out on top?
If you think it was Driving Home for Christmas, you'd be wrong – it didn't make it into the top three!
The number one choice was Fairy tale of New York, by The Pogues and Kirsty MacColl. Radio 1 recently decided to play an alternative version because the original included two words that might offend its younger sensitive listeners – poor things! Despite the so-called controvesy aound the so-called naughty words, the song was favoured by over a quarter of motorists as their ultimate sing-along car song.
If you sing along with it by yourself in your car, you can use the "offending" words, and no one will ever know!
Wham's Last Christmas came second with 23.7% of the vote. For 2020, Amazon has unveiled a new line of artists, including Mary J Blige's cover of the 1980's pop hit, but the original remains the firm favourite with Brits.
Merry Christmas Everybody by Slade managed 20.5% of votes, whilst Driving Home for Christmas by Chris Rea came in fourth.
They may be global superstars, but Christmas songs from recent artists such as Ariana Grande and Justin Bieber received less than 2% of votes.
Santa Tell Me, by Ariana Grande, released in 2013, is the third least favoured festive driving song, whilst Bieber's festive single, Mistletoe is the second.
However, the Christmas song with the least number of votes goes to Britney Spears, with My Only Wish (This Year) which received just 1% in total.
So, perhaps it could be argued that radio stations are playing only the songs we want to hear? Now there's a topic for debate!
Of course, not everyone wants to drive listening to festive music. According to the survey, 15.3% said they don't listen to Christmas songs when driving, because they don't like them. In addition, 13.4% said they didn't have a favourite and weren't really fussed if they had music on in the car, revealing they were happy to drive in silence.
Although it's legal to listen to music while on the road, turning the volume up high could cause you some issues.
Uswitch car insurance expert, Ben Smithson says: "Although police officers don't have the power to pull a driver over for listening to loud music, they can penalise a motorist if they believe it is causing a distraction to them. This could include the volume of the music drowning out audible safety warnings, like other motorists honking their horns, or the sirens from emergency services vehicles.
"Singing your favourite Christmas songs in the car could also see you penalised with a fine of up to £5,000 if it distracts you from focusing your attention on the road, so it's important to stay safe whilst enjoying the festivities in the car."
One thing is certain, no matter how irritating you find the endless repetition of the likes of Slade, Band Aid and Wham coming out of your radio at this time of the year, come the 27 December they'll be filed away until next year, when they'll sound fresh all over again… for a while!
The UK's Top 10 favourite driving Christmas songs according to the Uswitch survey
Fairytale of New York, The Pogues & Kirsty MacColl – 26.30%
Last Christmas, Wham – 23.70%
Merry Christmas everybody, Slade – 20.50%
Driving home for Christmas, Chris Rea – 20.10%
Do they know it's Christmas, Band Aid – 19.10%
All I want for Christmas is you, Mariah Carey – 17.70%
White Christmas, Bing Crosby – 16.00%
Let it snow, Dean Martin – 14.20%
Merry Christmas everyone, Shakin' Stevens – 12.70%
It's the most wonderful time of the year, Andy Williams – 12.00%