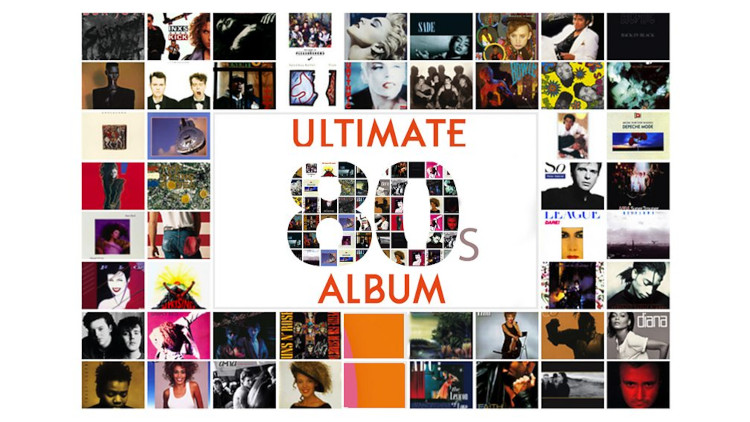 BBC Radio 2's Sounds of the 80s listeners have been voting for their choice of the greatest 80s album for National Album Day.
After the votes were counted, U2's The Joshua Tree has been declared the ultimate 80s album.
The full countdown, presented by Gary Davies, can be heard this evening (9 October), 8-10pm on BBC Radio 2 and BBC Sounds ahead of National Album Day tomorrow.
A Radio 2 panel of music experts selected the Top 50 albums based on the best-sellers of the decade, plus some iconic albums which are still popular and some slow burners, now considered classics of the era. Listeners were then invited to vote for their favourite from the list.
Speaking about topping the vote, U2's The Edge said: "The Joshua Tree changed everything for us as a band. It was written in the mid-Eighties, during the Reagan-Thatcher era of British and U.S. politics, a period when there was a lot of unrest. And it feels like we're right back there in a way, politics are still so polarized.
"We've had the privilege of playing The Joshua Tree live all over the world in the last few years and it's almost like the album has come full circle.
"We're just thrilled that people are still connecting with these songs, night after night, year after year. Huge thanks to Radio 2 and everyone who voted!"
Gary Davies said: "Because there were so many brilliant albums in the 80s having to choose just one is really difficult. I'm very pleased to see that the Radio 2 listeners have impeccable taste by choosing an album from my all-time favourite band and agree with me that the Ultimate 80s album just has to be The Joshua Tree from U2."
U2 formed in Dublin in 1976 and released The Joshua Tree on 9 March 1987. Since its release, the album has sold over 25 million copies worldwide.
This is the third National Album Day, organised and supported by the music industry, and this year takes the 1980s as its inspiration. Radio 2 will be celebrating the 80s theme by playing iconic tracks from the decade across the day (10 October).
There will also be some special programming for National Album Day on BBC Radio 6 Music and BBC Asian Network.
Other artists who made it into the Top 10 of the greatest 80s album as voted for by listeners to Sounds of the 80s are Dire Straits, The Stone Roses, Michael Jackson, Guns N' Roses, The Human League, The Smiths, Paul Simon, ABC and Prince.