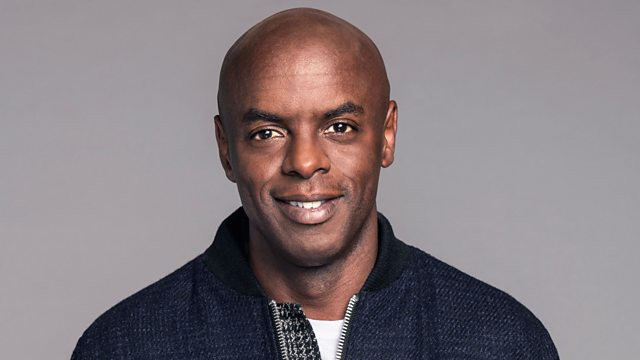 Trevor Nelson has announced on his BBC Radio 2 show, Rhythm Nation that he has an exclusive interview with global music superstar Mariah Carey to be broadcast next Monday 12 October.
This will be her only UK radio interview and she will be speaking the truth and putting the rumours to rest.
Mariah shot to fame with her first release Vision of Love in 1990 and talks to Trevor about how she felt when she released that first hit single, the real meaning behind the hit songs, the darker side of the music industry, and goes in-depth about her naivety when signing her very first contract.
She will also talk about her public breakdown during the release of Glitterball then her amazing comeback from that. They'll discuss her famous marriage to Tommy Mottola and the $32 million home they shared, the house she calls Sing Sing, in which she felt like a prisoner in.
Mariah also opens up about the pain of growing up biracial, and the lasting imprint her traumatic childhood had on her life. She talks about her past relationships with her family and about how her children have changed her.
Trevor will be playing the music that inspired her and the songs that narrated her life story.
It's not the first time Trevor has interviewed Mariah, he previously did so in a jet, backstage at one of her gig's on tour, in the UK several times and they've even switched on the Christmas lights together at Westfield Shopping Centre.
Speaking about their previous interviews, Trevor tells Mariah: "I was meeting someone who was already a certified mega star. I'm not being funny but I'm not sure I would have liked to have met Mariah before that."
Mariah laughs, saying: "Ha! It wasn't fun, you wouldn't have been allowed to ask me whatever you wanted to ask. There would have been a ton of publicists and people from the label saying, 'You can't say that, you can't say that.'
"My philosophy is, if you ask me something that I don't want answer and I'll just be like, 'I don't really like that question.' But back then prior to me meeting you everything was scrutinized, everything was controlled.
"It was such a drama and it was what it was. But I always enjoyed interviews and I think it was because they didn't start until Butterfly. Those other interviews were bleak darling – they were bleak!"
You can hear the interview in full, next Monday 12 October on BBC Radio 2.