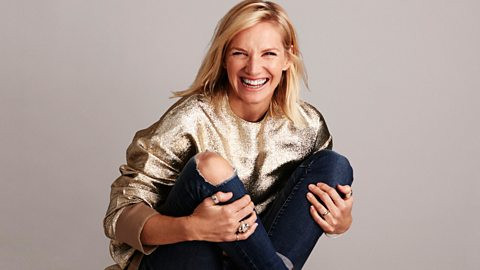 The Edge was a guest on Jo Whiley's BBC Radio 2 show this evening (Thursday 10 September) and spoke about making Zoom calls and a particular decision he had to make at the start of the lockdown.
Admitting that he isn't as good with technology as some people think, he explained that his Zoom calls don't always go to plan.
He told Jo: "I'm known as the technology genius, but basically that's because I know how to fix the printer.
"That's about the extent of my technology skills, but to say that sets me on a whole different level to everyone else in the band should explain what you're dealing with so yeah it has been challenging at times."
Speaking of a specific time a Zoom call didn't work out as planned, the Edge recalled that he was doing the call with a bunch of guys where he was doing a visual presentation. "It was only after I got off the call I realised that I hadn't had the video on so no-one saw anything," he said, adding: "So everyone was too polite to tell me that I was just a disembodied voice and they could see absolutely nothing… no-one stopped me, they all thought I was being really coy or like secretive and whatever!"
Jo asked what it was like for him at the start of the lockdown when we all realised we had to decide where we were going to be and who we wanted to be with?
The Edge said that he'd been working with Bono on some new songs and he had to decide whether he should go to Dublin or should he join his wife who was in California?
"I opted to head for the wife," he revealed and said: "Which I think was the right call, 'cause literally within two days they'd shut all flights into America so I snuck in and spent the first part of the lockdown with Morleigh in California and then came to Dublin for early May and was in Dublin for a while… I felt very fortunate… overall I felt like one of the really lucky ones."