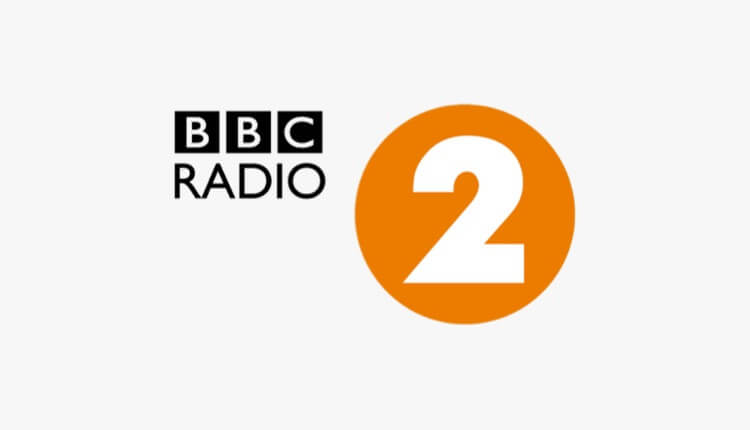 Earlier this afternoon (Tuesday 2 September) on BBC Radio 2 Steve Wright chatted to Robbie Williams and had the exclusive first play of a new track from him and The Struts, called Strange Days.
Steve thought Robbie was in California, but it turns out that he's up a mountain somewhere in Switzerland.
"That's social distancing in the extreme isn't it," Steve remarked.
Robbie explained: "Yeah, well, I'm a bit neurotic and I thought where can I place myself where it won't get me? And I thought, well I'll just live up the Mont Blanc for six months… it's really warm actually, it's really lovely."
Talking about the lockdown, Robbie acknowledged how bad things are for the performing arts. He says that he's grateful to do what he does for a living and can't wait to get back to work to start performing again.
"I'm loving my time with my family," Robbie said, adding: "I'm loving my time with my wife, I've got 4 kids – it's joyous – but I'm chomping at the bit now to leave the house and do what I do for a living and what I love."
Reflecting on his career, Robbie admitted he can't even pretend that he imagined that his life would happen like this. He said: "I think that if I'd have been somebody that worked on a holiday camp, like my dad did, being a Blue Coat or an entertainer or managing to do a little bit of theatre or doing a little bit of panto, I would have been incredibly proud and happy with my lot."
He says that it still doesn't make sense to him that he's achieved what he has. "It's the equivalent of stretching an elastic band from Stoke on Trent to Mars," Robbie joked, adding: "But it has happened to me and I'm here for the ride and I just want to exploit every avenue that I can while I'm here."
There have been some rumours going around that Robbie might be doing a talk show. He told Steve that he has some ideas for TV show, but the rumours aren't true: "I'm not doing a talk show, no, but there are several ideas that I won't go into right now that I want to get up and on the road and attack," he said.
Other than his career, Robbie also opened up to Steve on what he thought having kids would be like. He said: "I thought, like, that some strangers turn up and ruin the party, that's what having kids was like.
"I couldn't imagine that the universe just presents itself to you and goes 'No, here's a life changing gift that you will love and adore for all of time' so, yeah, so we had 4 of them."
Answering whether he thinks his children may follow in his footsteps, Robbie said: "Yeah, absolutely. Teddy, the 7 year old, she came out of the womb with jazz hands which was incredibly painful for my wife but I would like Charlie to manage me and Teddy to come and join – I said to Teddy the other day, 'Baby, when you're older do you want to come singing with daddy?' and she went 'No daddy, you'll be singing with me'!"