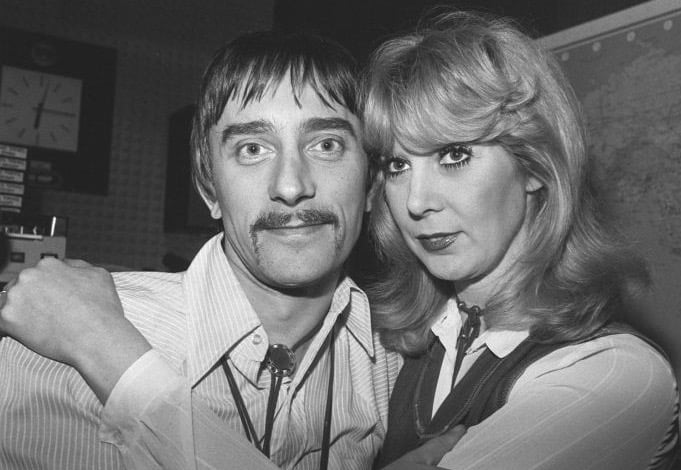 Stuart & Ollie Henry
Ollie Henry, wife and former co-host to the late Stuart Henry on Radio Luxembourg has died in Wales.
It was never Ollie's intention to become a radio host, it happened after her husband Stuart was diagnosed with multiple sclerosis. As the disease progressed, Stuart found lengthy speech increasingly difficult, so Ollie helped by reading his news bulletins.
With Ollie being in the studio during Stuart's Radio Luxembourg shows, she would sometimes make comments. This began happening more and more during broadcasts and eventually led to them becoming a double act which became known as the Stu & Ollie Show.
Former Luxembourg DJ and Programme Controller Tony Prince wrote about Ollie's broadcasting in his book The Royal Ruler & the Railway DJ: "In her own right Ollie would not have made a Radio Luxembourg DJ. Her accent was too plum, her demeanour too sophisticated for rock 'n' roll radio. But with her comments and her style steered by Stuart, Ollie somehow worked out quite well on the former 'Station of the Stars'."
Announcing the sad news together with a photo on Facebook, Tony Prince said: "I have the saddest of news to impart. Yesterday the wife of that beautiful man in the centre of this photo passed away. Ollie Henry died in Wales and I send her partner Tom, who treated Stuart at the end of his days, my deepest sympathy.
"Every one of us who knew Ollie knew a beautiful human being, she loved and cared for Stuart through the happy days of Radio 1 and then came to live in Luxembourg where Stuart's MS was diagnosed.
"A staring peace this day descends, the sun for sorrow will not show his head.
"God bless you Ollie."
Stuart met Ollie, a former model, in 1968. Friend and colleague Peter Anthony says: "Stuart told me once that he met her while she was working at Harvey Nichols. She was rock-chic Stuart was at Radio 1 at the time." He was also a regular on Top of the Pops.
When Stuart left the BBC in 1974, he and Ollie moved to Luxembourg, where he joined the line-up at "The Great 208". They got married in 1976.
As Stuart's MS got worse and he became too ill to broadcast, Ollie spent the rest of their time together providing round-the-clock care for him until he died in November 1995.
Former Luxembourg DJ Shaun Tilley was close to Ollie and Stuart, he says: "I'm shocked and deeply saddened to hear my friend Ollie Henry has passed away.
"I was very close to her and Stuart in Luxembourg. Every Thursday evening, without fail, I would have dinner with them at their home, enjoying many laughs over a few bottles of fine wine.
"She was a totally devoted wife to Stu and even though she cared for him day and night, she still made time to be a loyal friend to all of us in her Luxy family. My deepest condolences to her partner Tom, family and many friends. RIP lovely Ollie X."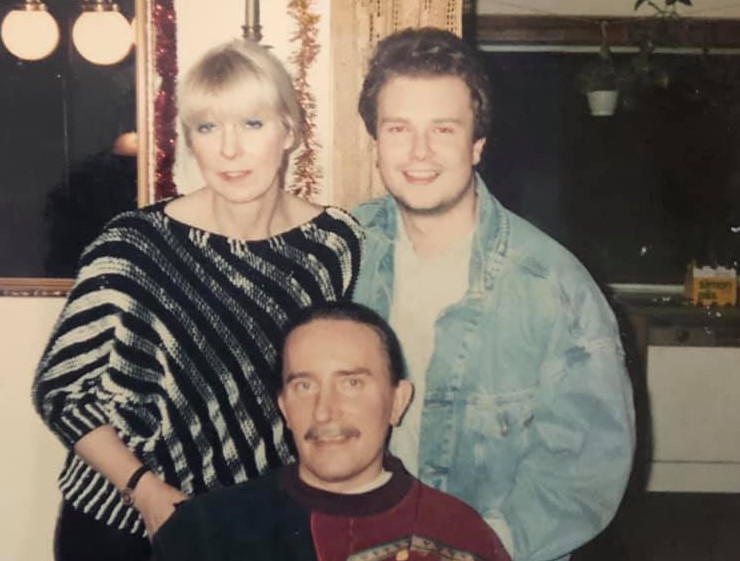 After Stuart's death, Ollie kept in touch with his doctor, Tom who she eventually fell in love with and they lived quietly in Snowdonia.