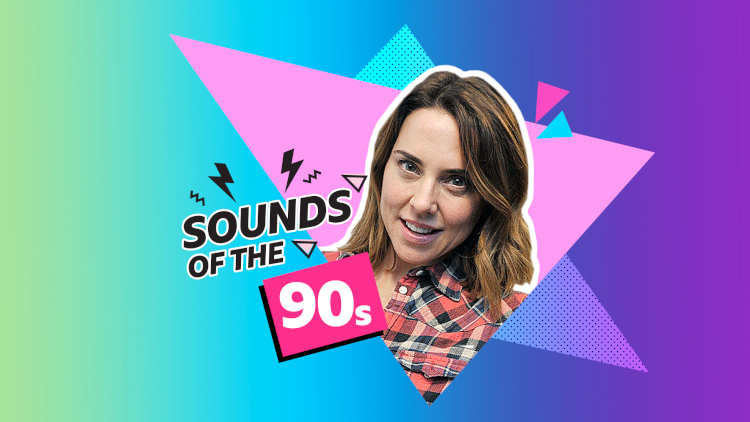 Melanie C was sitting in for Fearne Cotton on this week's Sounds of the 90s on BBC Radio 2 and was joined by fellow Spice Girl, Geri Horner as her guest.
It was the chance for the pair to catch up and do a little reminiscing. Geri was there to appear on the 'Three Styler' segment which includes picking an object, location and event that reminds her of the nineties.
There were a few stories to tell and one of them Geri mentioned was being at the Brits in 1997 with the Spice Girls.
Geri remembered that they'd seen Mark Morrison wearing a big white fur coat back stage, she said: "And we were like, "hello!", and then there was this moment and we saw the head of Sony Records and it was our Pretty Woman moment.
"Do you remember when Julia Roberts is in that shop in Pretty Woman and she goes "big mistake!"…and I think when you're in a pack you feel a little more confident…you were standing next to me with the other girls and we went up to him….and went, "you turned us down, big mistake". We were so so sassy with it…and Mark Morrison was sort of standing to the left of us as we did it."
Melanie C added that the 1997 Brits were like their homecoming because they'd just been around the world, they'd had a lot of success and that it felt like that was the night the UK celebrated the Spice Girls.
Geri reminded her that she'd put "those boys" in their place, to which Mel answered: "Yeah so Liam Gallagher had been bad mouthing us and I told him to come and have a go if he thinks he's hard enough.
"I'd actually never met him and I got to meet him a few months later and he was like "c'mon then, scouse" kind of offering me out….he's gone on to make some great records as well, so yeah, no beef."
Geri said that she often sees Liam in the park and they always say good morning to each other, so it's all ok now.
Melanie joked: "Yeah not so Rock and roll anymore, are you now Liam?"
Geri then brought up the night they were at the London Astoria when Blur were playing, and they went backstage. They wanted to jump on stage and sing along with Damon Albarn but as they tried, a security guard grabbed them and put a stop to it.
"I can elaborate on that story," Mel remembered, "So we were watching, and somebody dared us to do it and you know us lot, Spice Girls and dares, we can't resist right?
"And I said, if the next song is Girls And Boys, we will do it….and the next song was blooming Girls And Boys so we had to do it because Spices Girls stick to their word and then we saw Damon at the after party and he said, if he had known it was us, he would have let us stay on. So it was a missed opportunity!"
The girls also talked about how a baked potato with beans from a supermarket café was the Spice Girls go to food during rehearsal' but without any butter or cheese, although if they were pushing the boat out, a little might slip through!
Thinking of the dish, Mel said: "You know…we've been so lucky in our lives we've been some of finest restaurants in the world but I think this was a supermarket café we used to go to, wasn't it?"
Geri answered: "Yeah I think it was."
Sounds of the 90s with Fearne Cotton is available to listen to on BBC Sounds every Saturday, and is broadcast on BBC Radio 2 every Friday from 10pm-12am.