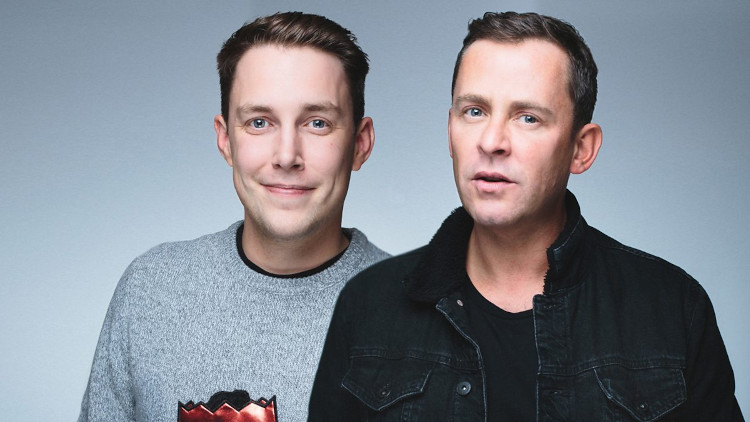 Chris Stark announced during Radio 1's breakfast show this morning that he and his wife Ria have had a baby boy.
Proud father Chris, calling from the hospital, told Scott Mills, who is sitting in for Greg James, how proud he was after the arrival. He revealed the baby had been named Troy Ian Bango Stark.
Chris said: "I'm so happy and I'm so proud and I'm just so pleased. Our little baby boy was born and it's just like… it's just mad. It's the best.
"Obviously I can't say that I'm tired, my wife is just phenomenal. It's such an amazing thing to go through and she is just incredible and I'm so proud of her."
He also sent out his thanks to the NHS staff and midwives at Wexham Park Hospital who had looked after his wife and added: "It's an indescribable feeling but my little baby boy is here and I'm so happy."
The good news was also tweeted by Chris, he posted: "I couldn't be prouder Yellow heart.
"Our little lad is here. My wife is incredible.
"We owe Claire the midwife at Wexham Park Hospital everything. Thankyou for being there for us. We will never forget what you have done for us.
"I can't stop smiling #ThankYouNHS."
As you might imagine, the tweet received thousands of likes and responses of conratulations!
I couldn't be prouder ?

Our little lad is here.

My wife is incredible.

We owe Claire the midwife at Wexham Park Hospital everything. Thankyou for being there for us. We will never forget what you have done for us.

I can't stop smiling#ThankYouNHS

— Chris Stark (@Chris_Stark) July 16, 2020