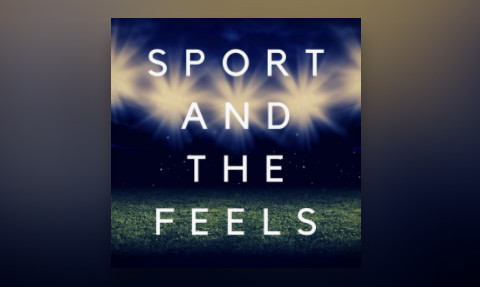 A group of well-known freelance sport presenters including Mark Pougatch and John Inverdale have joined forces for a new podcast looking at the emotions of sport and sports broadcasting.
Marcus Buckland, Sonja McLaughlan and Jonathan Overend complete the line-up of freelance presenters involved with Sport and the Feels, which has a sponsorship deal with Aldi UK.
McLaughlan still covers rugby union for the BBC, while Buckland is Amazon Prime's tennis presenter. Overend is the former BBC tennis correspondent and a regular presenter on 5 Live Sport over many years.
Series One started with Overend and Pougatch, colleagues from local radio days as well as more recently at 5 Live, in conversation with Clare Balding about London 2012.
Balding reveals her Olympic broadcasting career was almost cut short by a big-money offer from her first love of racing; "There was a chance to become a dedicated racing presenter on a new channel that was starting," she told the podcast, "and I turned that down because I said 'you'll never be able to send me to the Olympics'. And I remember this guy, who was quite senior, saying to me; 'this is the biggest mistake of your life but don't worry, we'll make a star of someone else'. And I just said 'ok'."
Future episodes will feature Olympic medallists Sir Matthew Pinsent, Gail Emms and Katharine Merry, gold medal winning coaches Ben Ryan (Fiji 7's) and Gary Hall (GB Taekwondo) plus commentary icons Ian Darke and Barry Davies.
Overend is looking forward to one episode in particular: "It's a bit leftfield but we really wanted to dive deep into the 2012 Opening Ceremony, possibly the greatest thing I've ever seen. So we've got the actual Live Director coming on; not Danny Boyle – he was the visionary – but a man called Hamish Hamilton who, as well as being the go-to-guy for Superbowl halftime shows, directed the London ceremony as it happened for a global audience. It's going to be fascinating."
Overend, who left the BBC staff last month after 26 years at the corporation, has driven the project through his new production company NinetyFour19 Ltd. "We're going to be a one-stop shop for audio presentation and production," he says, "including custom music, sound design and voice overs."
"And with an immediate track record on the commercial side, attracting a sponsorship deal for our first podcast series from a major UK Supermarket, we're confident we can deliver ambitious projects with fast turnaround, big names and commercial potential."
Talks are already underway for a second series later this summer under the Sport and the Feels brand.
Overend adds; "We believe in the brand as a marker for deep, intelligent sports audio content. For the most part, we're leaving stats and data on the laptops. We're into human eyes and ears; depth of experience, insight and front-row storytelling."
🎙️NEW PODCAST ALERT!

Front-row stories from top broadcasters and sporting greats.

🏅Iconic moments
📻Broadcasting secrets.

Subscribe: https://t.co/Dg2gWaRjhj
Apple Pods: https://t.co/MHK26qml97

⏰25th July. pic.twitter.com/PNTfCE49dk

— Sport and the Feels (@Feels_Sport) July 20, 2020
Sport and the Feels, @Feels_Sport on social media, is available now from all podcast providers.