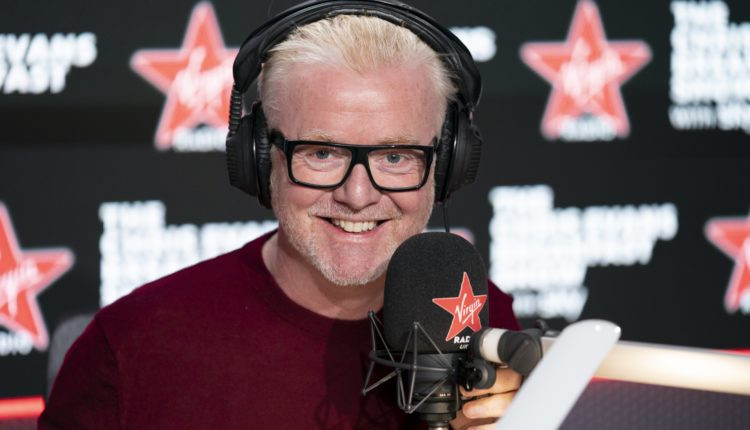 Chris Evans was back on BBC Radio 2 this morning (12 June) when his Virgin Radio breakfast show joined with Zoe Ball's breakfast show.
Chris, who presented the Radio 2 breakfast show for eight years before leaving to launch his show on Virgin Radio, joined Zoe Ball for a five minute simulcast to celebrate the final of the 500 Words competition.
The competition was originally pioneered by Chris while he was presenting Radio 2's breakfast show. It's in its 10th year and has had one million entries of stories written by children.
Zoe introduced Chris onto her show by saying: "Welcome back to Radio 2, Mr Chris Evans!"
Chris jokingly responded: "Welcome to Virgin Radio live from the top of the tower. How does it feel Zoe, are you tempted?"
Zoe replied: "You can't tempt me," and Chris quickly quipped: "Come on, come on cross the void!"
They then went on to talk about the competition and how they had to do the judging with the other judges over Zoom because of the current situation.
Zoe then handed over to Chris to speak to the honorary judge of the competition, Her Royal Highness The Duchess of Cornwall. She told Chris that she'd been listening to the show!
Chris asked Her Royal Highness for her thoughts about the importance of the 500 Words competition. You can hear what she said below:
The thoughts of Her Royal Highness The Duchess of Cornwall on the final of the 500 words competition for this year ?#ChrisEvansBreakfastShow#500Words @ClarenceHouse pic.twitter.com/mVgROgLS9M

— Virgin Radio UK (@VirginRadioUK) June 12, 2020
After the interview, Her Royal Highness gave her 500 words speech, which she referred to as "the ancient fairy godmother's speech!"