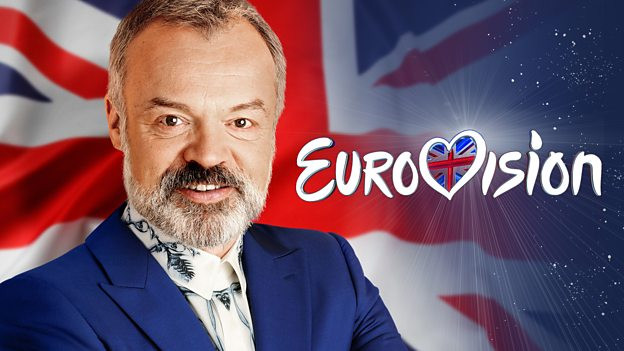 Although there's no Eurovision Song Contest this year because of the coronavirus pandemic, both Radio 1 and Radio 2 are taking part in a BBC celebration of the biggest music competition in the world.
Before the event was cancelled, BBC Radio 1 Newsbeat was following James Newman for a behind the scenes documentary being filmed as he was preparing to be unveiled as the UK's Eurovision representative.
The filming showed him rehearsing, and backstage at his first public performance of his song entry. His brother, artist John Newman and their mum were both there to support him.
After Eurovision was cancelled, James reveals what it will mean for him and he finds out from other contestants what their plans are for the future. The documentary also features other artists he's worked with including Olly Murs, Mollie King and Piers from Rudimental.
On BBC Radio 2, the Ken Bruce show will have Eurovision 2020 as featured album of the week from Monday 11 May. It's the official compilation album of the artists and songs from the contest.
Graham Norton will play some of contest's finest songs, past and present, on his Saturday show (16 May). Later that night from 9pm – 10pm, Graham will be back with another chance to hear Douze Points where he looks back on his first ten years as UK Commentator of the Eurovision Song Contest.
Then, Rylan Clark-Neal will present Eurovision Kings and Queens of Pop from 10pm – midnight. He'll play his choice of the greatest Eurovision moments from the history of the competition and his favourite songs that would have been a part of this year's event in Rotterdam.
There will also be a Eurovision Collection broadcast across Radio 2 and on BBC Sounds. These will include From ABBA To Azerbaijan (56 Years Of Eurovision), Ken Bruce's Ultimate Eurovision Chart and Let's Abba Party, marking the twentieth anniversary of hit stage musical, Mamma Mia!, presented by Nikki Chapman.