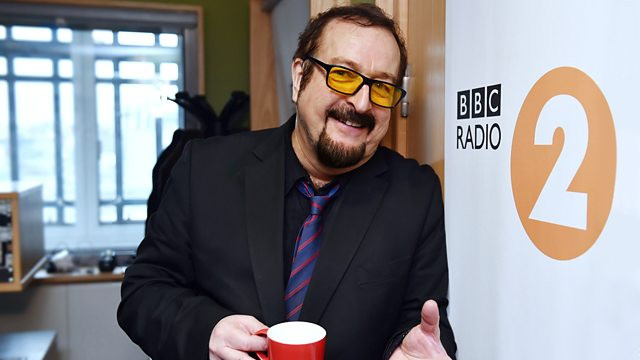 North West Tonight weatherman Owain Wyn Evans, now famous for playing drums to the BBC News theme, did the same to Steve Wright's BBC Radio 2 show theme tune, ahead of appearing on the show.
Steve introduced Owain to his show as the drumming weatherman and asked him how the play along to the BBC News theme came about.
Owain explained that he's working from home right now and we're all hearing that piece of music a lot at the moment and he thought he'd try to cheer people up a bit by putting some rocky drums over it.
Describing what he did, Owain said: "I did a little weather forecast and then minced over to my drum kit and put some drums on top of it and here we are, four and a half million views later, I can't believe it."
When asked if been playing the drums since he was a kid, he said: "Absolutely, my poor parents, they had to put up with so much, the drumkit is not a discrete instrument and I started showing interest when I was about 8 years old. I ended up semi professional when I was about 18, 19 but now it's just a hobby."
Steve asked whether Owain would be drumming on other melodies. He said that he would because there are so many great themes and seeing the global response to his video, he believes people like rocked up drums on top.
Owain also revealed that he's already done a couple of new versions of songs, but for now, you can see his version of the BBC News theme music below.
When they said try working from home I didn't realise they'd expect me to do the music too @BBCNews @BBCNWT #BBCNewsTheme 🥁 #workingfromhome pic.twitter.com/DVXjDw0l8F

— Owain Wyn Evans (@OwainWynEvans) April 15, 2020