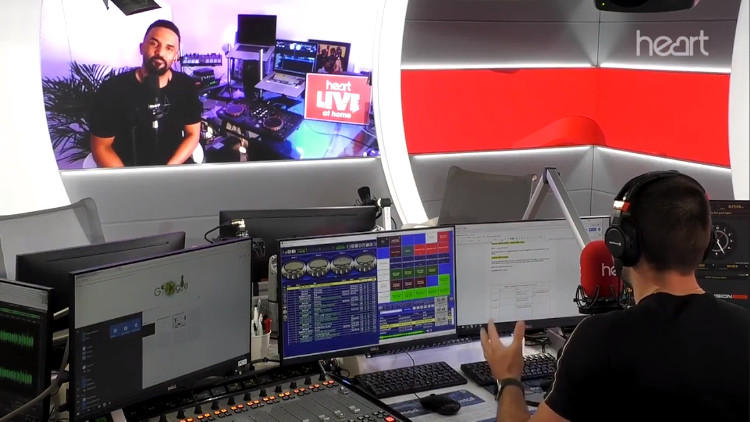 Craig David joined Mark Wright on Heart's evening show last night (Wednesday), where he was left almost speechless by Mark's "cringey stories" about idolising the star.
During the show, Mark revealed he was a "super fan" of Craig David and shared some hilarious cringey stories including how he once left a note at Craig's hotel asking to hang out. Another time, he dressed as Craig while riding in a limousine to his concert.
Mark told Craig that when he was 12 or 13, he went to Craig's concert at Wembley Arena in a stretch limo with his first girlfriend and a few other friends. He admitted to wearing a Craig David outfit, white jeans, white jean jacket and a beanie hat.
"It was a moment I would never forget," Mark recalled, adding: "Every time I hear your tunes man, it just brings it straight back."
Craig responded: "Do you know what man, bruv, I love that. I love firstly that stretch limousine, that's just, if you're going to do it, do it in style.
"But those memories from that time, it was just, the garage scene was exploding it was this new thing that was happening so for you to have been there first time round, I just think is wicked bro."

Then there was the story about the note at the star's Miami hotel!
"This is my last cringey story," Mark promised, continuing: "It was about eight, nine years ago, when I first came into this industry, I kind of booked a celebration holiday for myself, and I flew to Miami.
"You were living in this hotel that I stayed at and I wanted to stay there because I knew you went there and I've seen you on TV showing people around your room, and all I wanted to do was hang out with Craig David, the man in Miami."
In his quest to try and meet Craig, Mark asked the hotel concierge to leave a note under his door asking if they could hang out and would Craig show him around.
"You didn't get back to me," Mark said, but explained: "I found out the last day, that the reason why you didn't is because the concierge refused to give you the note, I was devasted."
Craig was a little surprised and said to Mark: "Jeez man, listen, you know what the craziest thing is, if I'd have gotten the note, you would've been coming to one of my TS5 parties, like original in Miami, but we'll make up for it when the time is right, we'll connect and we'll do something you know what I mean."
Join Mark Wright on Heart, Monday to Thursday evenings from 7pm-10pm and on Sundays from 12pm-4pm.