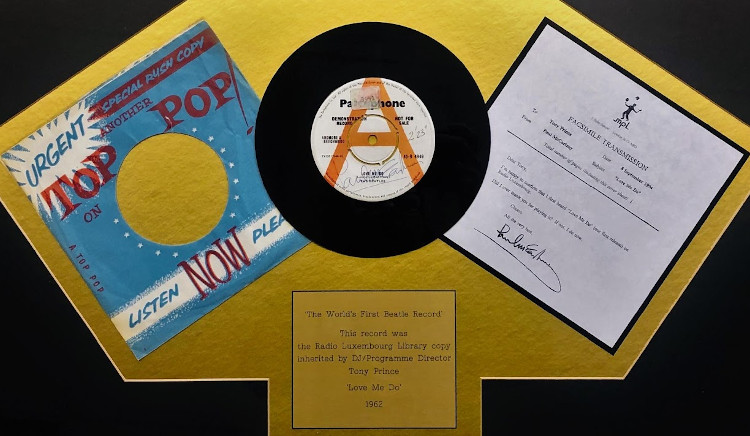 A promotional copy of the Beatles first release Love Me Do which was first aired on the radio in 1962 is up for sale at auction later this month.
The record, which was played on Radio Luxembourg, is described as 'the most collectable and important record in the world' and has possibly the most famous spelling error in music. Paul McCartney's name appeared as Paul McArtney.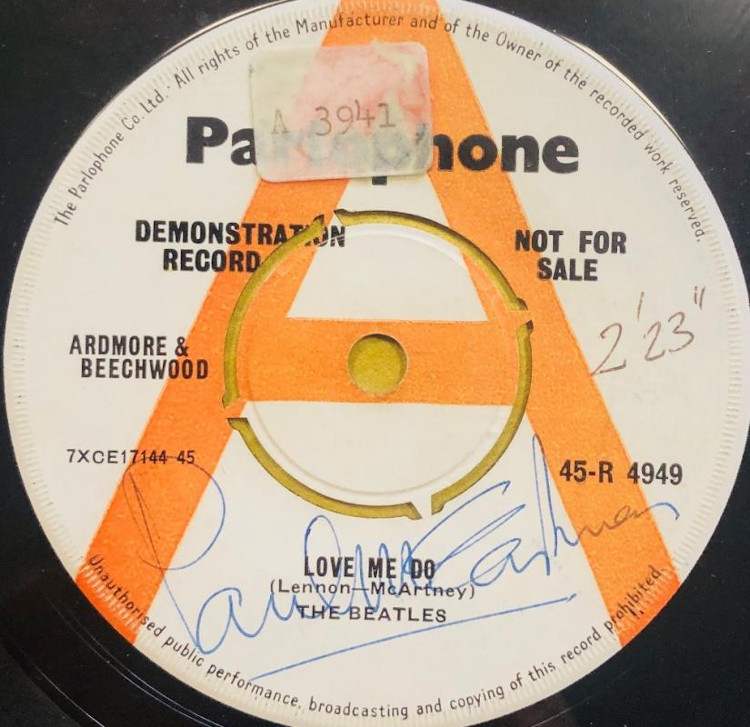 The Love Me Do promo single is one of many music memorabilia items put up for auction by former Radio Luxembourg DJ Tony Prince. He ended up owning the record when the station needed a clear out to make room in its record library.
Tony also worked with Paul McCartney for 10 years and asked him to sign the record with the correct spelling on the label. It's expected to sell at up to £20,000.
In 1994 Paul sent a fax to Tony saying: "Dear Tony, I'm happy to confirm that I first heard Love Me Do (our first release) on Radio Luxembourg. Did I ever thank you for playing it? If not, I do now."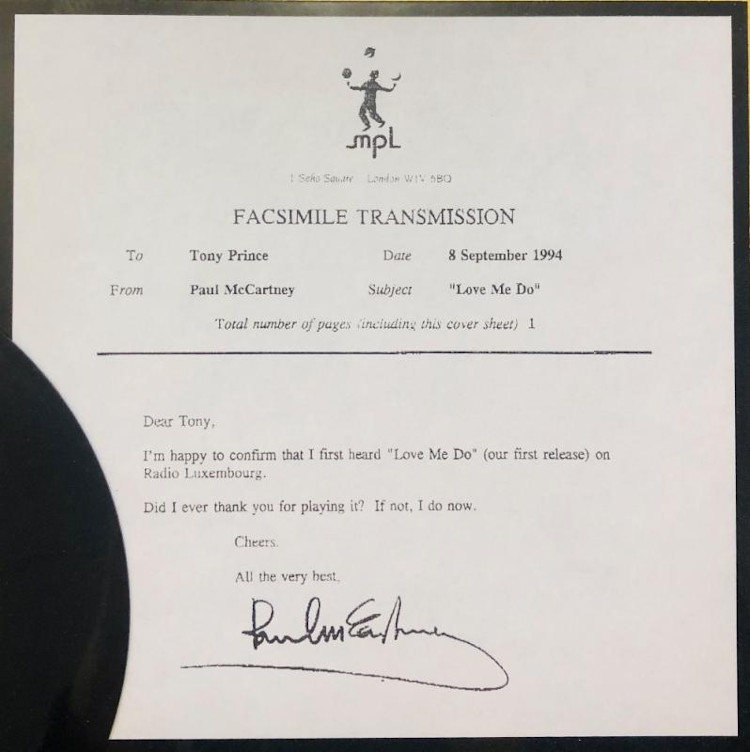 Tony's latest venture is UNITED DJs RADIO which he and 32 DJ radio colleagues launched in April 2018.
Now, to keep the station streaming to its growing global audience, he's releasing his enormous record collection and personal memorabilia items via Omega Auctions.
Other items in the auction, which takes place on 28 January, include Elvis' transistor radio – a gift to the king from RCA, gold embossed EAP with his ranch address on the reverse.
There's letters signed by all members of Queen, a personal letter from Joe Cocker thanking him for playing 'Marjorine', a rare Schwinn Beatles Yellow Submarine bike, Dr.Feelgood limited edition Toby Jugs and the one-off bronze bust of Elvis Presley by David Wynne OBE commissioned by Tony.
There are also thousands of albums, singles, sheet music, autographs and press photographs which will be sold in forthcoming auctions.
Tony Prince says: "It was Radio Luxembourg that helped the Beatles to launch their phenomenal career. Radio Luxembourg was the only station playing Beatles from day 1 and the record I have placed in the auction is undoubtedly the very record that started the fan stampede.
"Now The Beatles will help the DJs as we independently bring personality and much more music back to radio with UNITED DJs RADIO."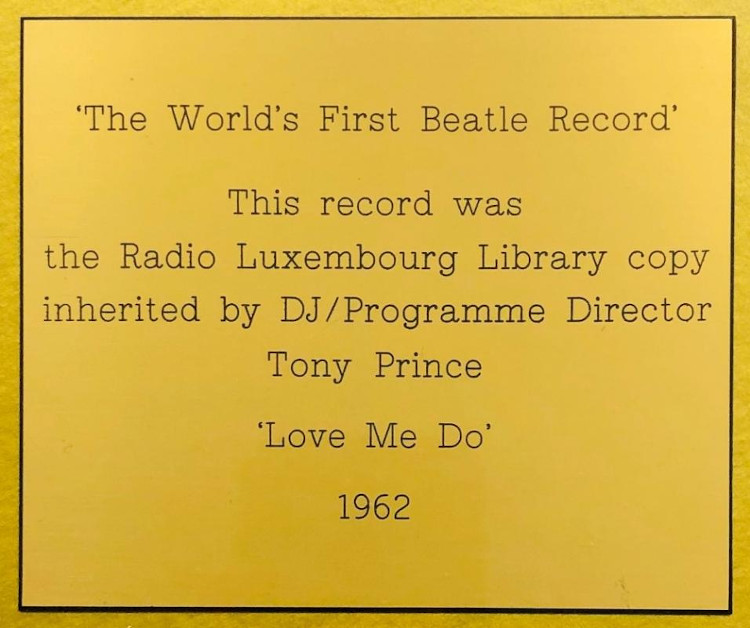 The auction takes place at Omega Auctions in Newton-Le-Willows at 10.30am on 28 January, you can see the items here.