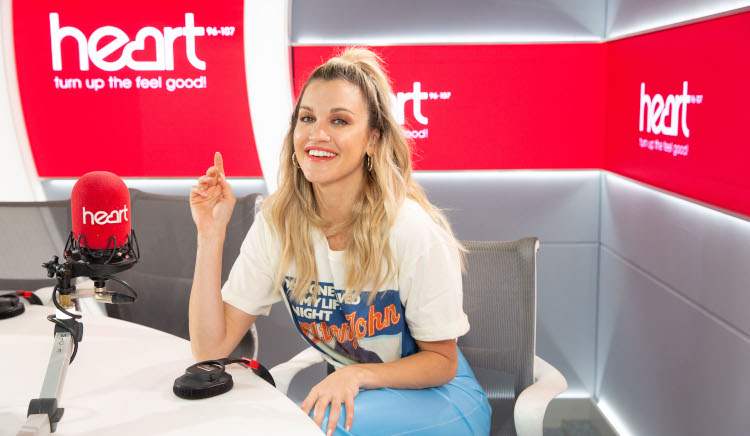 There have been rumours of a Pussycat Dolls reunion for a while and this morning on Heart Breakfast Jamie Theakston asked Ashley Roberts about it.
This came about after Jamie quoted a comment Nicole Scherzinger made while recording an appearance on the Jonathan Ross show.
Jamie said that she's been dropping some major hints about a reunion and has said 'I won't rule out a comeback. I can't confirm anything right now, but I wouldn't rule it out. We are talking'.
Former Pussycat Doll and now Heart Breakfast showbiz expert Ashley Roberts, responded: "I can say I wouldn't rule it out either. I will agree with her on that.
"I mean we've been chatting we've been reminiscing about the good old days, but I can't confirm anything at the moment, but I will tell you this, my Heart fam will be the first to know."
When asked if the girls have a Whatsapp group where they chat, Ashley answered: "We actually don't. What are we doing? We're not with the times. We gotta get with the times."
Forget the Goo Goo Dolls… There's only one group of dolls we want to talk about! Ain't that right @ImAshleyRoberts ? #PussyCatDollsReunion

?Listen Live – https://t.co/eMuzMyRTFo – @JamieTheakston @LucyHorobin pic.twitter.com/YdQxXz0Jpj

— Heart (@thisisheart) November 8, 2019