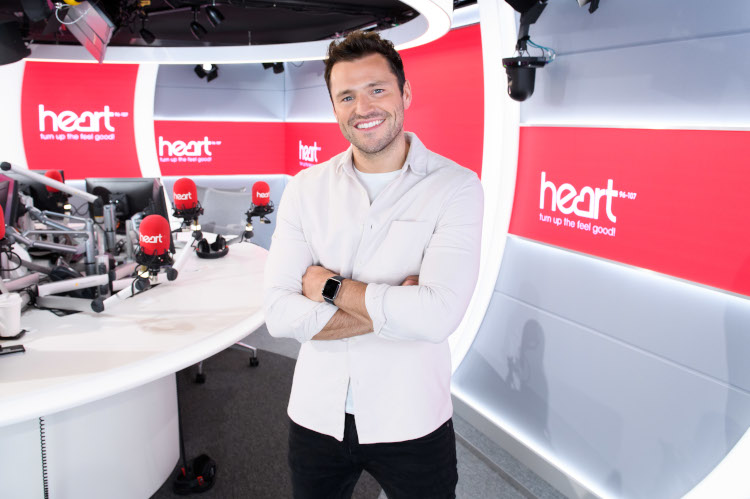 Speaking on his weekend show on Heart, Mark Wright admitted to 'chasing the money' working in LA and said how it made him feel sad and lonely.
The admission came on the back of mentioning a survey which said that 60% of those asked, thought money can't buy happiness. Mark agreed, then went on to relate a personal story to explain why.
After landing a job in LA, which is somewhere he'd always wanted to work, he was living in Beverly Hills and the Hollywood Hills and thought life was great.
Although he'd gone there to get a better job and to earn more money, a few months into it he was feeling lonely and wasn't happy.
Mark explained: "I was without my wife, who wasn't living there, coz she couldn't, and my family wasn't there, my mum, my dad, my brothers and sisters, my friends.
"I can't tell you how much I missed the normal things just sitting down the pub, the rain hitting the windows, the things we moaned about before I went and how lonely I felt and how sad I felt and that was all because I was chasing the money basically. And I can tell you now from first-hand, money doesn't buy happiness.
"The reason why I like to talk about this is because I feel so passionate about it because there's something to be said in just having security, having a roof above your head, with your family, with your loved ones.
"So, if you're with your loved ones right now, or your family, hold them close, get a takeaway in tonight, turn the heating on, cuddle up, winter's coming – oh I love it, you cannot beat it."
Mark left Heart in December 2017, then spent 18 months in LA working on the TV show Extra but returned to the UK last February after it was reported he'd negotiated to end his contract early so he could live full-time with his wife Michelle Keegan.
He returned to Heart to present a new show in July and you can hear him every Saturday from 4pm – 7pm.