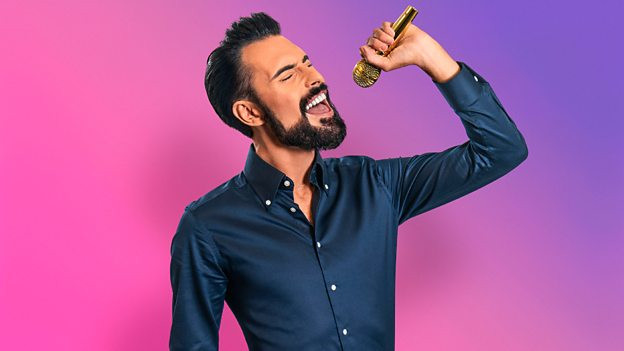 We know Rylan Clark-Neal can sing because he was on X Factor, but he plans to do so in a 24 hour non-stop karaoke extravaganza to raise money for BBC Children in Need 2019.
He'll begin at the end Zoe Ball's Breakfast show at 9am on Tuesday 12 November and will belt out karaoke classics through to 9am on Wednesday 13 November.
It's happening at the BBC Radio 2 studios in London and the sing-a-long will be broadcast on Radio 2 and BBC Sounds. If you'd prefer to watch it, you'll be able to view the live stream on the BBC Red Button.
A few famous faces and voices will be popping in throughout the day to help with the fundraising. Fellow Radio 2 presenters will be challenging Rylan to play The Wheel of Karaoke Fortune game where he's joined by special guests from the world of music and showbiz and must perform any song, decided by the wheel, live on air.
You'll be able to donate to support Rylan via text donation and through the BBC Children in Need website.
Rylan says: "My love of karaoke is absolutely no secret and so I'm incredibly excited to take to the microphone and raise as much as I possibly can for BBC Children in Need.
"Tune in to BBC Radio 2 or via BBC Red Button from 9.30am on the 12 November to hear me – and my special guests – serenade the Radio 2 family with as many karaoke classics as I can fit into 24 hours. And don't forget to donate!"
Tommy Nagra, Director of Content, BBC Children in Need, says: "We're hugely grateful to Rylan for taking on a challenge that will make a difference to so many disadvantaged children and young people right across the UK.
"It will be no easy task to stay awake for 24 hours, let alone to keep singing non-stop – but all of us at the charity will be cheering him on in this mega fundraising mission."
The news is out! I'll be doing a 24hour KaRYoke-athon for @BBCCiN on Tuesday 12th November on @BBCRadio2 and streamed LIVE on the BBC red button. DREADING THIS #KaRYoke pic.twitter.com/blBD24eETy

— Rylan Clark-Neal (@Rylan) October 8, 2019