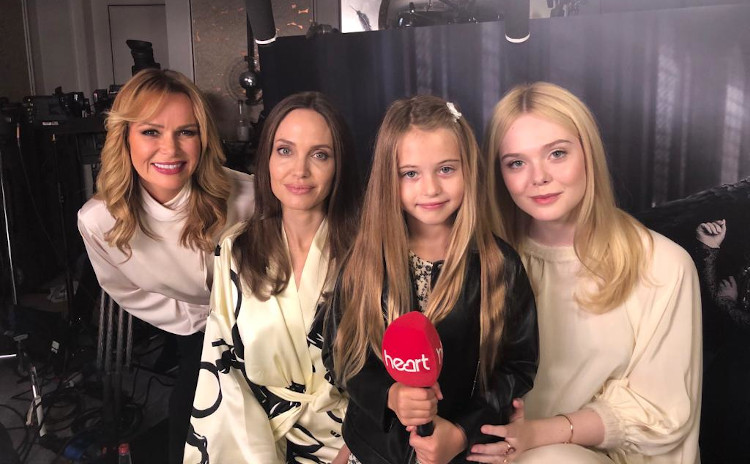 Amanda Holden and her youngest daughter Hollie spoke to Hollywood A-listers Angelina Jolie and Elle Fanning in an interview played out on Heart Breakfast this morning (Thursday 17 October).
Amanda joked that she was a little "worried about her job" as her daughter debuted with her radio interview about the movie Maleficent: Mistress of Evil.
It's a sequel to the 2014 film Maleficient which stars Angelina Jolie returning to the title role and Elle Fanning as Princess Aurora.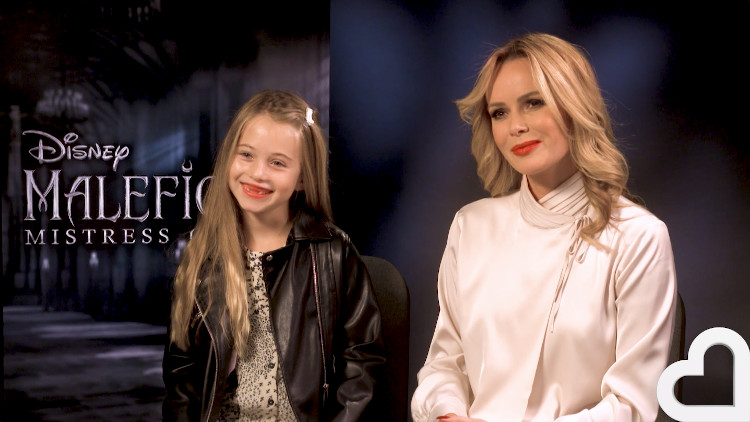 Amanda said to the actresses: "The film is very much about family I think, and how we don't have to kind of be built in the same way in order to be united and again.
"I just think this film is so full of amazing positive messages for younger people – how important is it for you to sort of play roles that kind of, and not in a sort of heavy way, but kind of really gently give a lovely message to young people?"
Angelina answered: "Oh absolutely especially when you know that a large part of the audience are young, I think usually it's the adults that need to be reminded of these messages coz you guys kind of already know, but it's really important to strengthen these messages for the young."
Mentioning her own children and that three of them are adopted, Angelina continued: "The message that family's not just blood you know. Half of my children are not my blood and they are absolutely my family and my children, and I love them so much. So it's very important to understand that there are lots of different ways to have family.
Maleficent: Mistress of Evil is released tomorrow – Friday 18 October
You can watch the interview below:
Tune in to Heart Breakfast with Jamie Theakston and Amanda Holden, weekdays from 06:30am – 10am