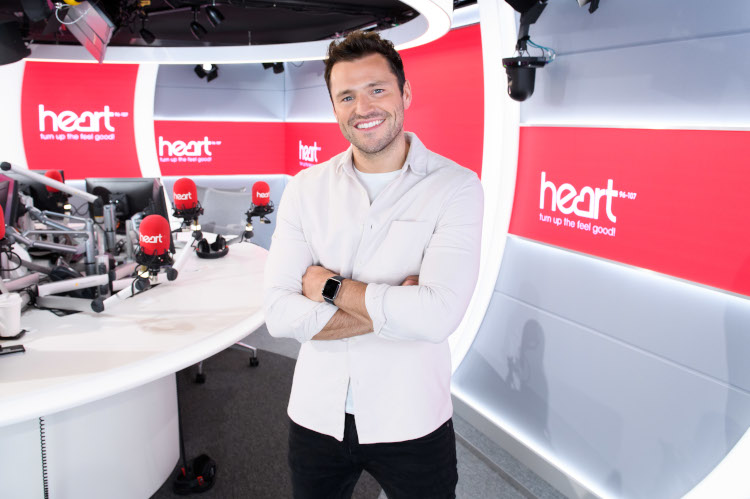 Mark Wright and Kelvin Fletcher have had a chat the phone which will air on Heart tomorrow evening (Saturday 21 September) about appearing on Strictly Come Dancing.
The Emmerdale star was asked to replace Made in Chelsea's Jamie Laing who had to pull out from competing as a contestant on Strictly, after injuring himself.
Kelvin says that while he's excited to take part in the show, he also feels guilty because it's on the back of Jamie having to pull out.
Explaining to Mark how he felt about it, Kelvin said: "You know I was absolutely delighted I was ecstatic.
"My family were really really excited but it's on the back of someone else's misfortune so it was a really strange feeling because I almost felt guilty about being excited and being really chuffed to do it because you know some poor guy there was absolutely gutted that we was injured and couldn't do it.
"So even a week into rehearsals, even though it was tough, and it was very, you know I haven't done any dancing before, so it was all very new and very exposing, I guess.
"You know you feel quite vulnerable but even then, I got a sense of that enjoyment, and that sense of family and what an exciting time it could be and a great journey.
"I know people use that word all the time but does kind of feel like a journey already."
Apparently, the call to be on the show came out of the blue, Kelvin wasn't expecting it and thought it might be a set up. He told Mark: "Even when we started on the Thursday I got rushed down there, met the producers, had a medical, and I kept saying to them 'I feel like Ant and Dec are gonna jump out with a film crew'!"
You can hear the full chat between Mark and Kelvin tomorrow evening on Heart from 4pm – 7pm