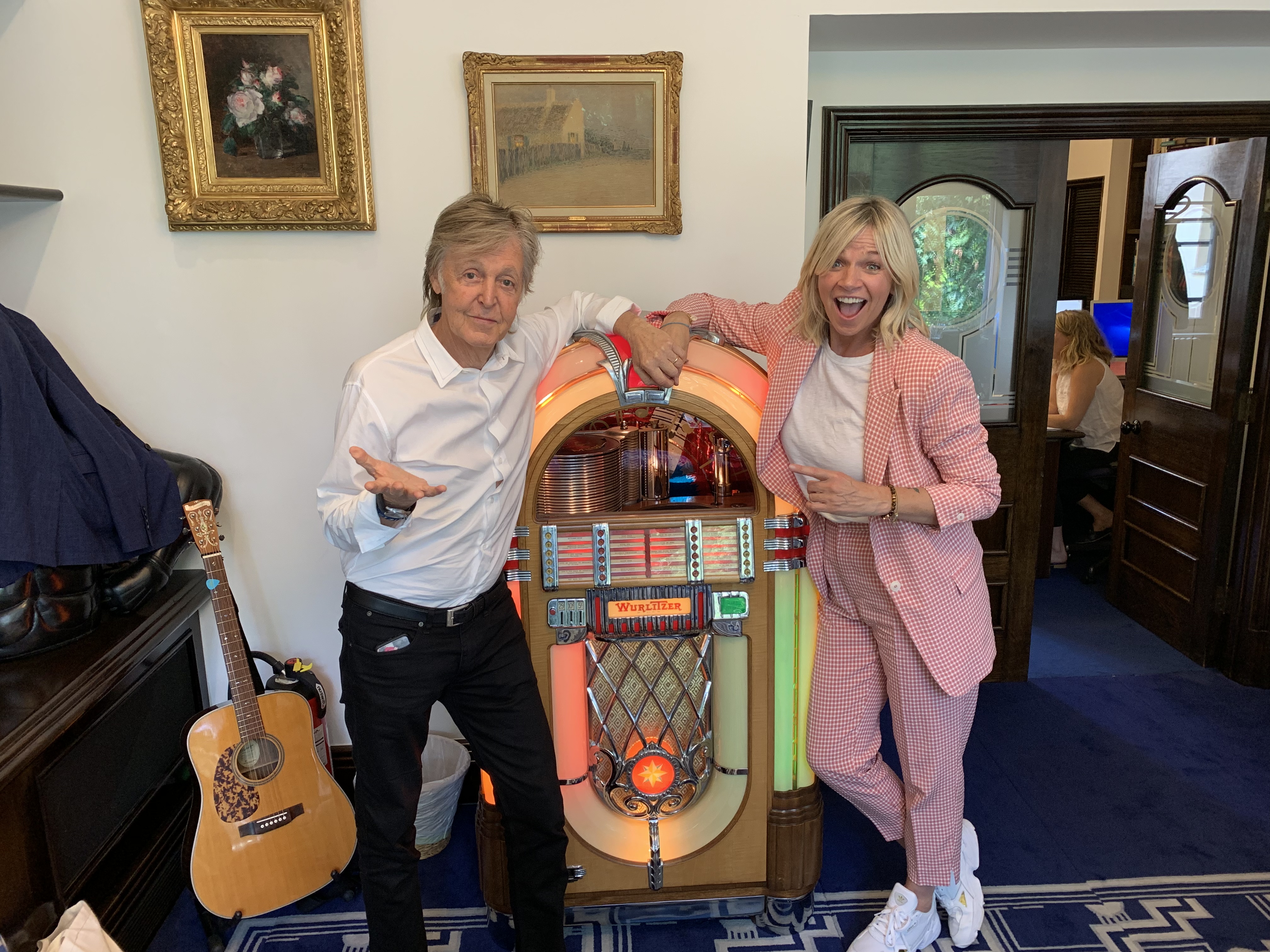 As BBC Radio 2 continues its celebration of the 50th anniversary since the release of Abbey Road, Zoe Ball talked to Paul McCartney this morning during her breakfast show which came live from the Abbey Road studios in London.
The show was also simulcast on Radio 2 Beatles, the four-day pop up DAB celebrating the Fab Four, which is on-air until Sunday.
Zoe asked Paul what it's like taking himself back 50 years to those days with memories of writing and recording the album.
Paul responded: "Yeah, it's beautiful. I love it. I can just think about it as beautiful memories from those days you know, with my mates all making music and it was, you know, special.
"It was great to make to just think of all the little things we were going to do – the medley at the end of it you know, putting that together from the fragments we had and especially because John and George aren't here, it's very sentimental.
"They're beautiful memories really so – I love it. It's a special period for me. And just the idea of you know, thinking of – well let's just go out on the level crossing, the zebra crossing outside.
"Nowadays I drive past there you can't get past – there's people on it. I've often thought of just jumping out and joining in with them."
Zoe suggested that would probably blow people's minds, but Paul said that he'd probably have lots of angry taxi drivers behind him.
Paul admitted that he did do it one night, he told Zoe: "It was Halloween and I was coming back from a Halloween party and I stopped and the crossing was empty and I had a big sort of werewolf mask on so I just went across and did a pose, you know. And there was an angry driver behind me!"
You can hear more from Paul McCartney talking about his song writing later this evening when he's in conversation with Gary Barlow on Radio 2 Beatles.
He tells Gary about learning new chords and how they would swap them with others once they had learnt them, referring to it as being like stamp collecting.
"If you knew a chord that I didn't know, I'd want it," Paul admits, adding: "I'd want to swap some stamps for that chord, you know."
He reveals a story about the time he made a special journey to someone's house to learn a particularly "exotic chord".
You can hear the full interview: Gary Barlow Meets Sir Paul McCartney on Radio 2 Beatles, tonight from 7pm – 8pm.