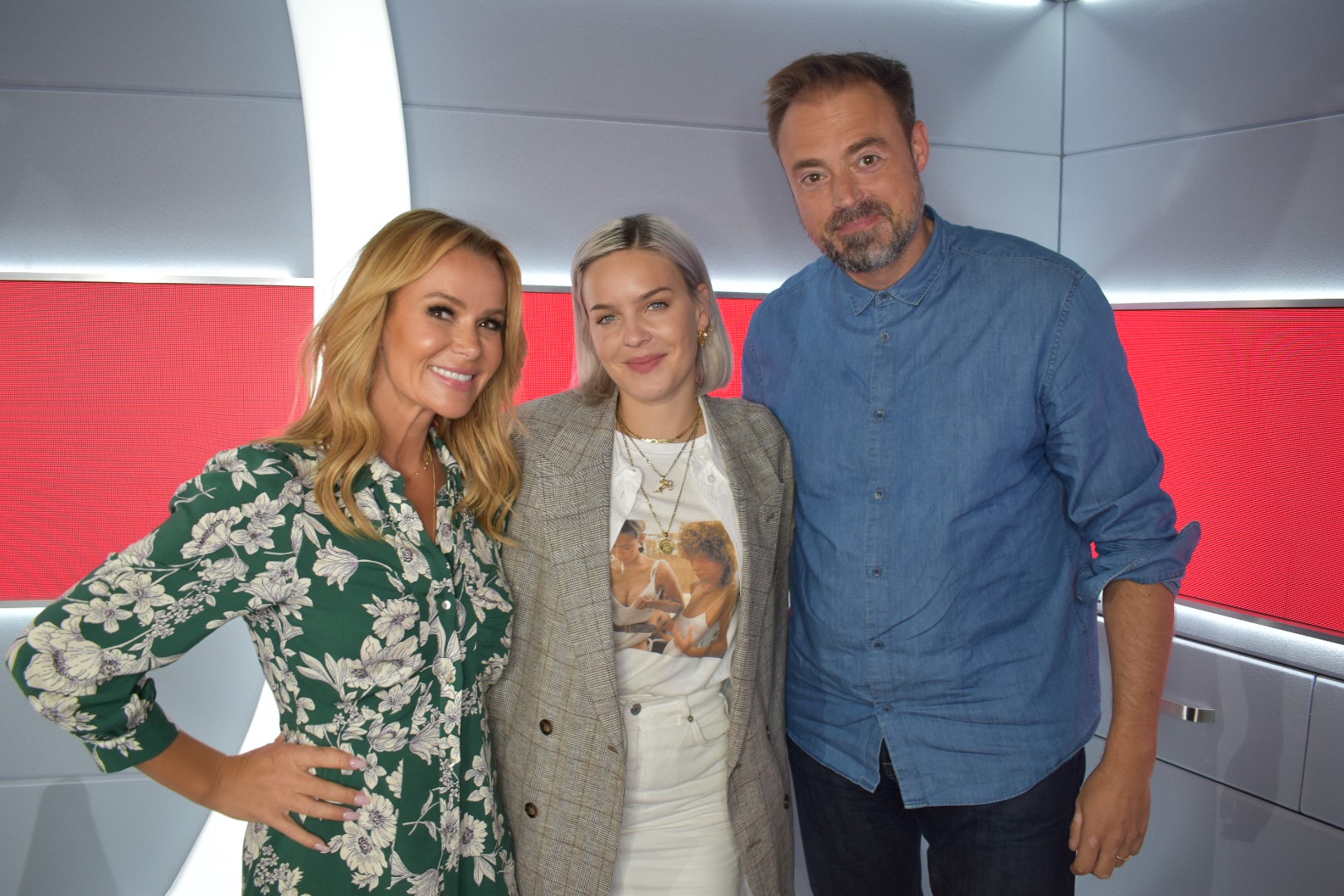 Anne-Marie appeared on Heart Breakfast this morning with Jamie and Amanda talking openly about her anxieties and social media.
"I feel like I'm really lucky in the way that I rarely get bad things, that I see bad comments or anything like that, she told Amanda Holden and Jamie Theakston.
"I feel like my followers know that I suffer with anxiety and all that stuff so they're really nice but every now and again you get an odd one and I remove pictures because of it and videos that I post, like I posted one the other day and I was in my bikini because I was on holiday and I got loads of bad comments I was like, I just need to delete it."
.@AnneMarie discusses overcoming her anxieties on stage and coping with trolls on social media 💪

🎧Listen Live – https://t.co/eMuzMz9v3Y – @JamieTheakston @AmandaHolden pic.twitter.com/7tggc1edr3

— Heart (@thisisheart) September 4, 2019
Amanda ensured it's only a human reaction to feel that way, whilst Jamie was shocked the photo was deleted.
"I deleted it because it really affects me, like the comments, like I try and tell people all the time, just delete it and move on, which I do, I do delete them and I do block people…but it's because I just felt like I couldn't deal with it at that moment.
"It's like times where I feel super confident and I can read loads of bad comments and be like, whatever I look great…and then sometimes I'm just not feeling great and I'm like, I'd rather not have to deal with that and just get rid of it. It really depends on how I'm feeling and you're always gonna get someone that says something."
Anne-Marie also appeared on the Capital Evening Show with Jimmy Hill where she spoke about a potential collaboration with Little Mix.
Is @AnneMarie going to do a song with @LittleMix? Probably.

Not our words, but the words of a certain '2002' singer… 😏 pic.twitter.com/NtJrMB6FPV

— Capital (@CapitalOfficial) September 3, 2019