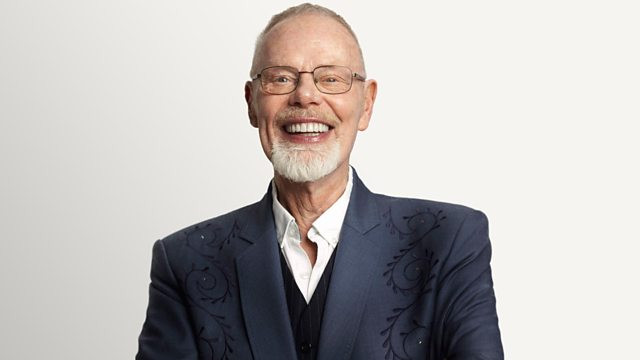 It's good news to hear that Bob Harris is well on the road to recovery after suffering from an aortic dissection in June and will be returning to present his country show on BBC Radio 2 from 19 September.
Bob's fans will be pleased to hear the news and that in his first show back, he'll be joined in session by guitarist and singer Molly Tuttle, who Bob says is "one of the greatest performers in the world at this moment."
Speaking about his return to The Bob Harris Country Show on BBC Radio 2, Bob says: "I am so happy to be returning to Radio 2. Following my aortic dissection at the beginning of the summer the past few months have been amongst the toughest of my life, but I am now fit again and raring to go.
"Thank you with all my heart to the thousands of people who have sent me messages of love and support. Your good wishes have been an essential part of my recovery.
"Thank you to Kristian Bush, Carrie Underwood, Little Big Town, Trisha Yearwood, Lady Antebellum, Paul Sexton and especially to Ben Earle for doing such a fantastic job sitting in for me and thank you to Radio 2 and my producer Mark Hagen for keeping the door open for my return".
"I am now fit and raring to go." 🧡
– @WhisperingBob pic.twitter.com/nIelmyzLEn

— BBC Radio 2 (@BBCRadio2) August 21, 2019
Bob's return will be during the BBC's country music season where a variety of programmes on TV and radio will put a spotlight on country music.
This includes BBC Two having exclusive access to a programme with the working title "Dolly's Country", a feature length documentary which uncovers Dolly Parton as a very different character – "A Dolly that is no less extraordinary, but far more authentic and far more surprising."
Ken Burns will present an eight part country music series on BBC Four, highlights from the Country Music Association Awards 2019 will be broadcast on BBC Four and BBC Radio 2, plus a four part series, This is Country Music returns to Radio 2, presented by Grammy Award winning country star Brad Paisley.
Brad Paisley says: "The first series for Radio 2 was a blast. It's great to get the chance to talk about the music I've grown up with, as well as the best new material coming out of Nashville and beyond. I can't wait to get back on air on with series two."