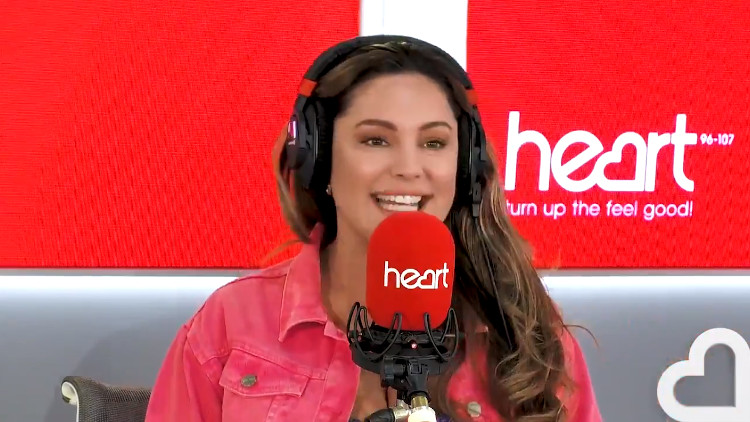 Kelly Brook has revealed that Leonardo DiCaprio invited her out to a party after spotting her while she was on a photoshoot in Miami.
JK and Kelly are sitting in for Jamie and Amanda on Heart Breakfast this week and this morning were talking about wild experiences.
Kelly revealed she had a good one to make JK jealous after he asked her if she had any wild stories to tell. She told him: "I was in Miami on a photoshoot and we were all scheduled to fly home and we saw Leonardo DiCaprio in one of the cabanas by the pool after we'd wrapped shooting – and he invited us all out and we said 'well we can't we've got to fly home'.
"So him and his mates organised for all of us to stay in a hotel. So we cancelled our flights and just went out all night – and he opened a nightclub especially for him and everyone was there from…Bradley Cooper…Jonah Hill was there, Gerard Butler was there, it was just beyond!
"It might happen like once in a lifetime! It was fun it was really good fun I have to say."
Leonardo DiCaprio took @IAMKELLYBROOK on a wild night out after seeing her sunbathing with pals in LA ?

?Listen Live – https://t.co/eMuzMz9v3Y pic.twitter.com/fu5quiw3Z5

— Heart (@thisisheart) July 19, 2019
Tune in to Heart Breakfast with JK and Kelly Brook (in for Jamie Theakston and Amanda Holden), weekdays from 06:30 – 10:00.