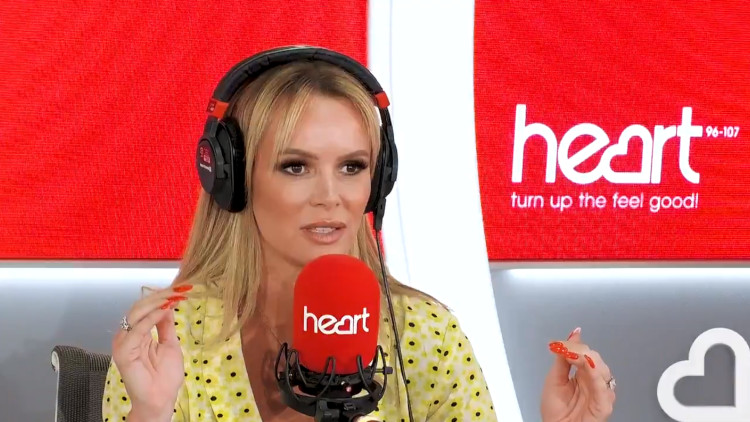 This morning on Heart Breakfast Amanda Holden announced that she'll be taking part in a skydive to raise money for Global's Make Some Noise charity.
Heart's Big Skydive encourages listeners to sign up to a skydive at one of a number of locations across the UK, and fund raise for the charity. Global's Make Some Noise is Heart's charity that funds and empowers projects across the UK helping disadvantaged children, young people and their families.
Commenting on the skydive, Amanda said: "I flippantly said 'oh yeah I'll do that'. And then someone actually said to me 'would you seriously jump out of a plane?' and now I had no idea of the details…and you've just told me the details. So I'm thinking if I can do it, everyone else can do it.
"I have never done anything like this in my life."
She obviously knows what she's letting herself into, jumping out of a plane at 10,000 feet. It takes some gut's, but then it's all in the aid of charity….mate!
Holden TIGHT! @AmandaHolden will be taking part in a skydive to raise money for Heart's charity @global's @makenoise … and you could join her! #HeartsBigSkydive https://t.co/G1IAIMKoAq pic.twitter.com/Nn2mUNdQU8

— Heart (@thisisheart) July 8, 2019
Tune in to Heart Breakfast with Jamie Theakston and Amanda Holden, weekdays from 06:30 – 10:00 across the UK.