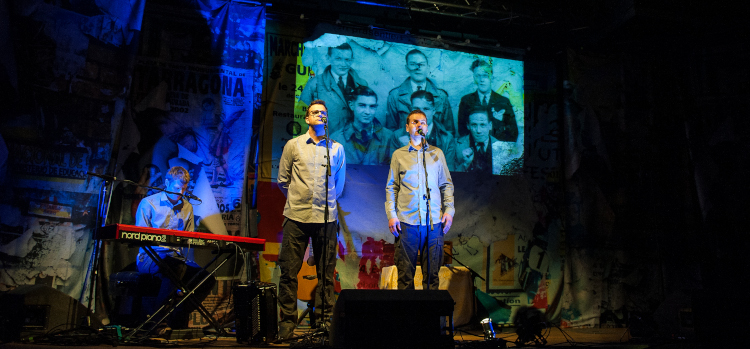 Picture: Mike Ainscoe
Teesside folk band The Young'uns will take listeners on a musical journey through the life of working-class hero, Johnny Longstaff on BBC Tees this Bank Holiday Monday.
Born in Stockton in 1919, Johnny was an ordinary man who lived an extraordinary life. He lived through the Great Depression, begging for bread on the streets of Stockton.
In 1934 he was one of the hunger marchers who walked 240 miles to London and slept rough while he was there. He fought against fascism in the Spanish Civil War and against its rise in Britain in 1936 at Cable Street in London's east end when Oswald Mosley and his followers were thwarted.
The band, The Young'uns were approached by Johnny's son Duncan at a gig, wondering if they could write a song about his dad.
He encouraged them to listen to the recordings Johnny made for the Imperial War Museum in 1986 and they ended up writing 16 songs.
This one-hour special on BBC Tees comes after The Young'uns multimedia show featuring Johnny's story, pictures and voice recordings which they staged at Middlesbrough Town Hall earlier this year.
You can hear Sing a Song of Freedom: The Ballad of Johnny Longstaff on BBC Tees Bank Holiday Monday (6 May) at 6pm and it will be available on catch up afterwards.