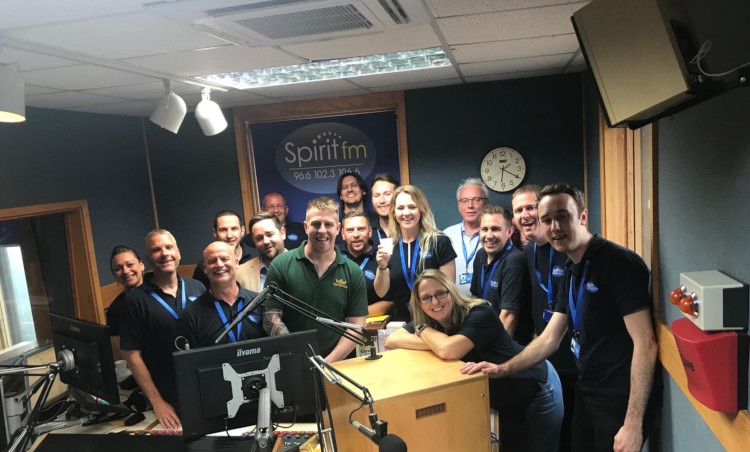 Foodbanks in West Sussex have been put under pressure by increasing demand from people struggling to make ends meet, so Spirit FM decided to help.
The station asked listeners to donate tins of food to their Tonne of Tins appeal, so they could be distributed to foodbanks in the area and the Stonepillow charity which supports homeless people.
Their original target was to raise a Tonne of Tins in one month, but in the end the grand total was much more, weighing in at 5.5 tonnes of tins!
The appeal was a part of 'Local Radio Day' yesterday (24 May), where local radio stations come together to celebrate the engagement local stations have with the people and communities they broadcast to.
Hundreds of listeners visited Spirit FM's Chichester studios armed with tins to have a look behind the scenes, meet the presenters and request a song, all in return for donating tins to the appeal.
Joanne Kondabeka from the Chichester Foodbank told us: "I really want to thank everyone who has donated to the appeal and Spirit FM for running the campaign, it really will make a difference to the families that come and use our service, thank you very much."
Content Director of Spirit FM Stuart McGinley added: "This has highlighted the power of truly local radio and how we can do something really positive within the communities we serve. The response to this appeal has exceeded all my expectations. We couldn't have done it without the amazing generosity of our listeners and clients who have been so generous, and special thanks to Regis Removals for their help collecting and distributing the thousands of tins."
West Sussex, you are simply incredible! #TonneOfTins #LocalRadioDay pic.twitter.com/9FQqCcIHju

— Spirit FM (@SpiritFMSussex) May 24, 2019
Spirit FM also teamed up with BBC Sussex for the return of their annual quiz hosted by Tommy Boyd. After a close battle, it was an away victory for the BBC as they left the Spirit FM studios with the winner's trophy in hand. The quiz was broadcast on both stations with a video available online.