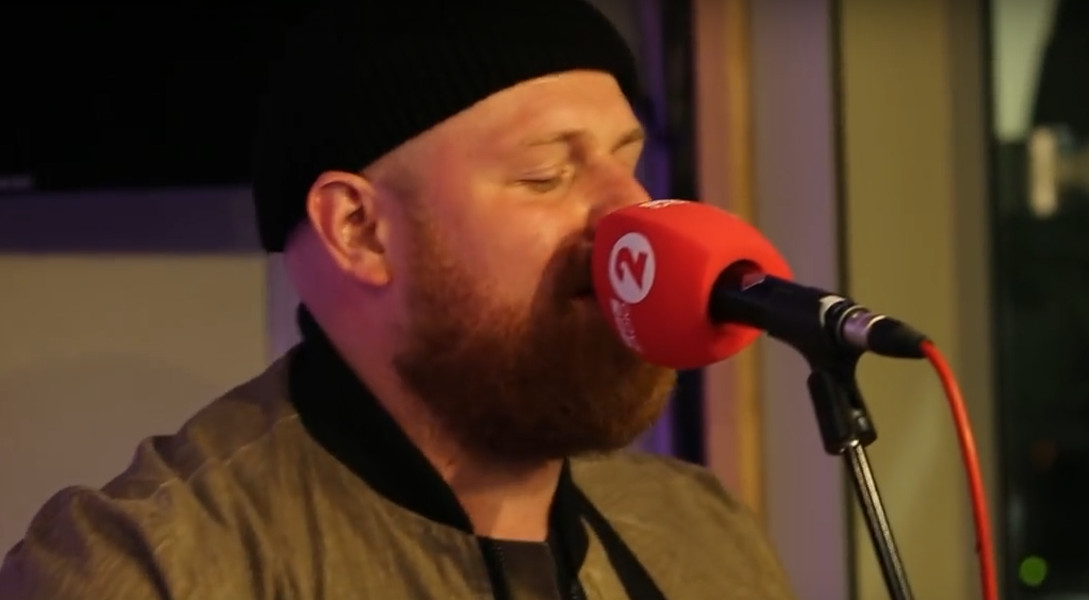 BBC
On the morning when Kylie Minogue was a guest on Zoe Ball's breakfast show on BBC Radio 2, Tom Walker was there to play live and took a risk at playing one of Kylie's songs.
Kylie was there to talk about her forthcoming appearance at Glastonbury and for the first radio play of her new single, New York City. Josh Widdicombe was also a guest, as was Tom Walker, to play live.
Tom played four songs, first was Leave a Light On, followed by his new single Just You and I, then Angels.
For his final live song Zoe said: "This is a lovely thing you're doing." Tom responded: "Oh absolutely, a bit of a gamble, but what's life without a little risk eh?" He then went on to play a version of Kylie's Love at First Sight.
It was perhaps a risk as Kylie was in the studio too! Did she like it? Of course she did, afterwards she gasped: "I'm totally overcome, it was absolutely stunning!"
Kylie tweeted her approval and you can see a recording of the song below.
I already felt honoured listening to @IamTomWalker's beautiful voice when he performed three of his songs acoustically on @BBCRadio2… then, THIS HAPPENED! ??https://t.co/xdQCm0E8A7

— Kylie Minogue (@kylieminogue) May 3, 2019