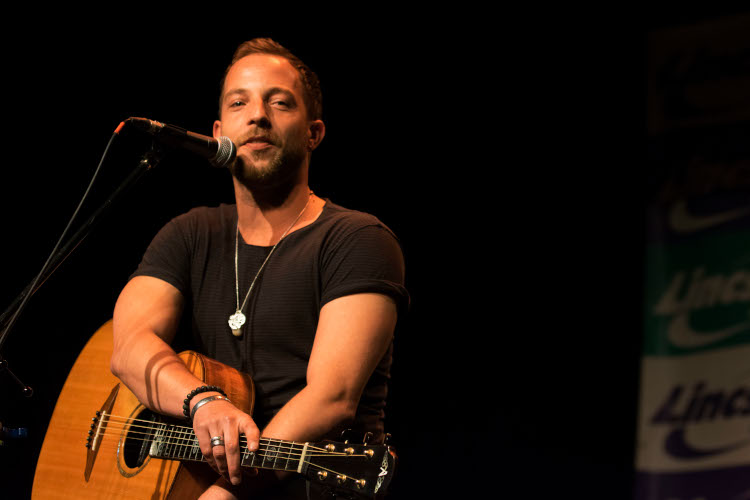 James Morrison performed an intimate gig last night (Wednesday 8 May) to over 200 Lincs FM listeners at the Blackfriars Theatre, Boston.
Singer-songwriter and guitarist James is back after a few years out of the limelight and has used the experiences he's faced during the time to produce new material.
It was a solo performance last night with just an acoustic guitar, a spotlight and his raspy, soulful voice.
James started his set with "Undiscovered", the title of his 2006 debut album. This was followed by his career changing "You Give Me Something" and "I Won't Let You Go."
In-between his nostalgic hits James sang "My Love Goes On" from his latest album "You're Stronger Than You Know" which features female singer Joss Stone.
Ending his set with covers of Terence Trent D'arby's "Wishing Well" and Wilson Pickett's "In the Midnight Hour", James said: "I thought I would just play you some stuff that I was brought up on, the stuff that I use to like playing on my guitar in my teenage years. I don't really play these songs in front of anybody really, especially covers, so I thought I would give you something that you're not gonna hear anywhere else."
Lincs FM's Programme Manager Sam Heywood said: "What a brilliant comeback! James' performance was certainly something special and he definitely delivered on the intimate gig front with his personal and captivating songs. It is these intimate touches that make our Up-Close gigs."
The photos from our Up Close gig with @JamesMorrisonOK at @Blackfriarsbox are now on our website – take a look! ??https://t.co/OxZyIhiNlu pic.twitter.com/SbVU5UVbsZ

— Lincs FM (@LincsFM) May 9, 2019