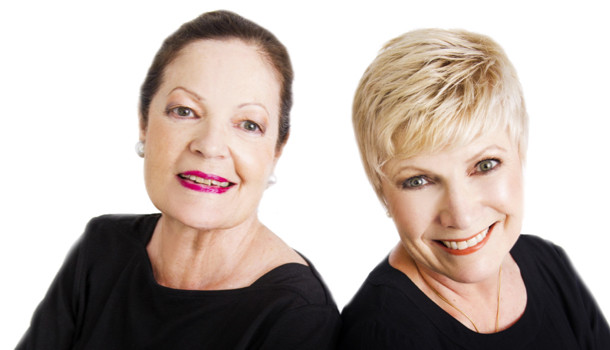 In a first for national commercial radio, spiritual counsellor Margaret Bowman and clairvoyant-medium Ruth Phillips are to present a new lunchtime show on JACK Radio.
They've previously had success on the radio in Australia and Margaret was also on Q102 in Dublin in the early naughties.
Universally Speaking, will be live on-air, weekdays from 11am till 1pm on JACK Radio. It will focus on the mind, body and spirit, giving you the opportunity to learn about topics including meditation, mindfulness and tapping into your intuition.
There will also be live readings, with listeners able to call in and speak directly with the spiritual counsellors, as well as to hear from other health and wellness experts, authors and practitioners.
Phone-ins with clairvoyants and mediums have featured regularly on UK radio for decades, but this is the first time a dedicated daytime show has been created on a national commercial radio station.
Starting on Tuesday 7th May, during the first week both Margaret and Ruth will be heard on every show, then from the following week, they'll take turns hosting alternative days.
Margaret Bowman has been a spiritual counsellor for more than 40 years, she says she's able to see people's auras both in person and from afar, allowing her to make observations about the subject's talents, spiritual development or physical wellbeing.
Ruth Phillips has been working in the spiritual arena for more than 30 years, connecting with the spirit realms and passing on messages for loved-ones
Belinda Doyle, Programme Director at JACK Radio, said: "JACK Radio provides a platform for some of the world's most accomplished women, so there is no better place for talents like Margaret Bowman and Ruth Phillips, and we are delighted to be able to give them a voice through our new show, Universally Speaking.
"Health, spirituality and wellness are subjects that hold much fascination and appeal, and our listeners will be blown away by the exceptional abilities that they will witness and engage with on Universally Speaking."
JACK Radio can be heard on DAB across the UK and plays songs only by female artists.
Brand new show Universally Speaking starts Tuesday – with two of the world's most talented spiritual counsellors.

Got a question for Margaret and Ruth? Register here to beat the queue. 👇https://t.co/8CjmILkNFu pic.twitter.com/z50fj2Fybp

— JACK Radio (@jackradio) May 2, 2019