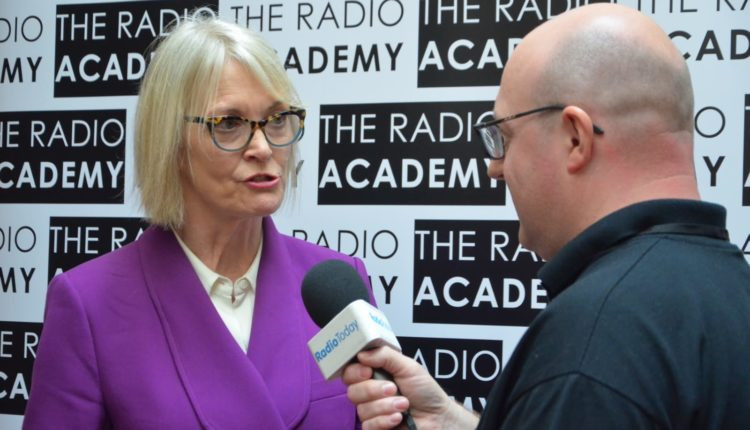 Digital minister Margot James, MP has said that the expansion of digital radio has been good for radio listeners, highlighting an ever-increasing number of new digital stations offering an increasing range of music genres, sports and the spoken word.
Speaking at the Industry body's Radio Academy Radio Festival today (13 May), she reinforced the importance of digital radio and the progress made, with over 52% of radio listening now being on a digital platform.
The minister confirmed the Government's support for the radio industry and announced that the Department for Digital, Culture, Media and Sport will work with radio broadcasters and its suppliers to ensure a healthy and vibrant digital future for UK radio.
After her speech, she spoke to RadioToday, who carried out some research earlier this year which found that as many as 250 local radio presenters could be made redundant as a result of the changes to Ofcom localness guidelines.
The deregulation means radio stations can ditch local breakfast shows, replacing them with a networked national show.
When asked by RadioToday whether she had any sympathy for those who may be losing their jobs as a result of deregulation, Ms James said: "Well of course I do. If that's the case, of course I've got sympathy.
"I think that we all fear the advance of technology from that point of view, and there is no doubt that you can point to examples where technological advance displaces people in their former employment. But I do want to assure people that overall – and I've looked at the evidence for this – technology does create more jobs than it displaces."
She also said she was confident that people affected will have other opportunities to pursue the media career that's right for them. "We can't stand in the way of the march of technology," she said. "But we can make sure that the regulation allows for people to get the skills they need to join the next wave of technology wherever that takes us."
Capital replaced its local breakfast shows on 8 April with a national show presented by Roman Kemp, Vick Hope and Sonny Jay. Heart is following suit with Jamie Theakston, Amanda Holden and Ashley Roberts from Monday 3 June and Smooth will do the same later this year.