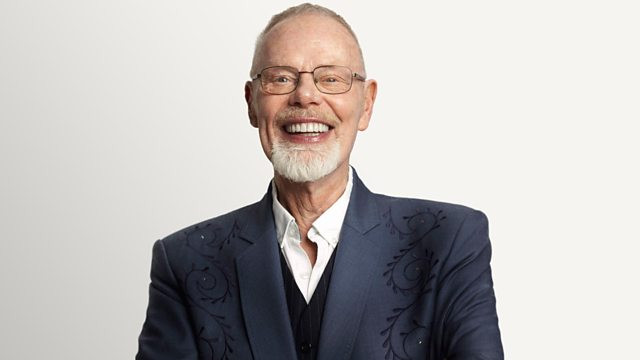 BBC
Today marks 20 years since Bob Harris started presenting the Country Show on BBC Radio 2, so this evening's programme will be a celebration.
Bob is a seasoned broadcaster having been in the business for nearly 50 years and from 1999 has been at the forefront of country music, introducing UK radio listeners to thousands of country artists, and has cemented his position as one of the world's leading country music presenters.
He's won multiple awards from the likes of the Country Music Association, the British Country Music Association, the Americana Association and the International Folk Music Association. In 2011, Bob was awarded an OBE for services to music broadcasting.
There has been a limited outlet for country music on the radio in the UK other than Chris Country and more recently, the launch of Scala Radio last month, so Bob's Country Show has been, and continues to be, an important platform for country artists to get their music heard.
Many artists have received their first UK plays on Bob's show. These include Kacey Musgraves, Florida Georgia Line, Chris Stapleton, Brad Paisley and Keith Urban. Bob has also been a career-long supporter of the likes of Emmylou Harris, Steve Earle and Taylor Swift.
His programme has been a pioneer in promoting UK country music, helping artists such as The Shires, Ward Thomas and Catherine McGrath.
Live music has also been an important part of the show with hundreds of sessions having been broadcast.
The Country 2 Country festival, which is the biggest country music event in Europe, has been presented by Bob live from the O2 in London every year since its inception in 2013, with Radio 2 being its primary outlet.
Tonight's Country Show on Radio 2 at 9pm will see Bob celebrating his two decades of presenting the show with a look back to 1999 and a look forward to 2020.
Today at Radio 2 we're celebrating the incredible work of @whisperingbob!

Tonight at 9pm he's marking an impressive 20 years of hosting The Country Show (@BHarrisCountry). 👏👏👏

⬇️ Here are just a few of the reasons why we love Bob ⬇️ pic.twitter.com/BpKQNiaA68

— BBC Radio 2 (@BBCRadio2) April 11, 2019