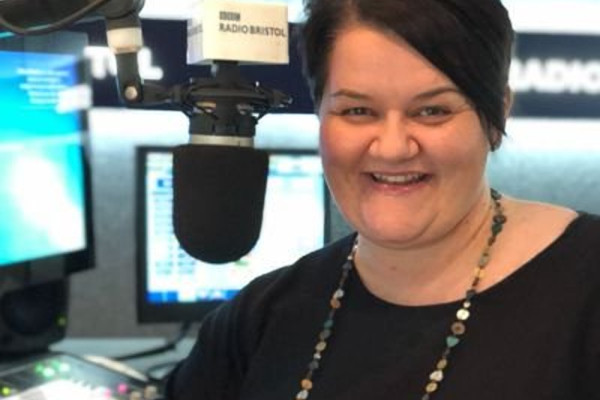 A typing error in a parish magazine caused an embarrassing moment for BBC Radio Bristol's Emma Britton this week.
Emma, who presents the breakfast show on the station had been asked to talk about her career by a ladies group, The Tuesday Group, at a local village hall, but their newsletter had advertised the speaker as Fern Britton rather than Emma Britton.
She explained what happened to her colleague on her show earlier this week, saying: "Something quite embarrassing happened last night.
"I turned up to do a talk and it was really busy in there, and even the lady was saying 'it's so much busier tonight, so much busier'.
"For them it was definitely busier than usual.
"But then I found out why. Apparently, they admitted, in the village magazine for Felton when they advertised said upcoming talk, there was a small typing error."
Her colleague asked: "So it didn't say Emma Britton?" She replied, "It said Fern Britton!
"I think half the village turned out, as well as half of Winford, because they thought Fern Britton was coming."
Bristol Live reported that the parish newsletter had been sent to them and on page 6 it said: "This month we have Fern Britton coming to tell us about her 'somewhat unusual journey into broadcasting'."
Emma saw the funny side to the mistake, tweeting what had happened, and Fern Britton replied: "I know how you feel. Usually they think I'm Fearne Cotton."
Just turned up to do a talk.

Apparently there was a mis-print in the village magazine. Everyone thought @Fern_Britton was coming!

Awkward! (It's packed) 🤦‍♀️

— Emma Britton (@theemmabritton) March 12, 2019
I know how you feel. Usually they think I'm Fearne Cotton https://t.co/tYCwCcPiOU

— FernBritton (@Fern_Britton) March 12, 2019