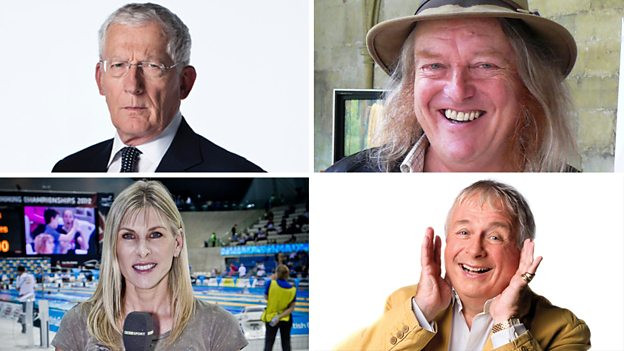 Wiltshire celebs will take charge of BBC Wiltshire next week to celebrate station's 30th Birthday.
Apprentice star Nick Hewer, presenter Christopher Biggins, Time Team's Phil Harding and Olympian Sharron Davies will be picking their own guests, songs and stories.
On Monday Time Team's Phil Harding will be examining how 4,000 service personnel and their families heading to the county over the next few years will settle in. Phil says a dig at the site of one of the new army housing estates was the most enjoyable of his life – he'll share why and how his passion for Wiltshire's history is making learning more fun for Wiltshire children.
Phil says: "I love Wiltshire! What better way for me to talk about it and hopefully paint pictures with words over the airwaves of BBC Wiltshire."
Tuesday will see Swindon's Nick Hewer – best known as Lord Sugar's right-hand man on The Apprentice – take a forensic look at the impending closure of Honda including looking at parallels with the closure of the railway works in Swindon in 1986. He will ask: do big firms ever u-turn on this type of announcement?
Nick says: "Who doesn't have a soft spot for their home town? Even though I left in my early 20s, my memories of Swindon in the 50s and swinging 60s remain vivid and affectionate and I relish the opportunity to return there to guest edit BBC Wiltshire."
Former Olympic swimmer Sharron Davies will take the editor's seat on Wednesday talking about issues in women's sport.
Sharron says: "I'm really excited to work with BBC Wiltshire as a guest editor. It's something I've never done before, and I'm loving the opportunity to focus on an area I've lived in for around 20 years and topics that are close to my heart. "
And on Friday Christopher Biggins will be speaking to local businesses in Salisbury, a year after the nerve agent attack on the city. He'll also be going back to his roots and finding out about the city's performing arts scene, which is where he first took to the stage.
Christopher says: "I'm really excited to be returning to Salisbury – the city where I grew up and began my career – to see how things have changed and what matters to people most. It's great to have the opportunity to bring those stories to life with BBC Wiltshire."
Thursday will be 30 years to the day since the station's first broadcast, so the Breakfast Show will be live from a 1989 themed Birthday Party at Swindon College in celebration. The party will be '80s themed in homage to the decade in which the station was born – and will include the baking of a 30ft lardy cake!