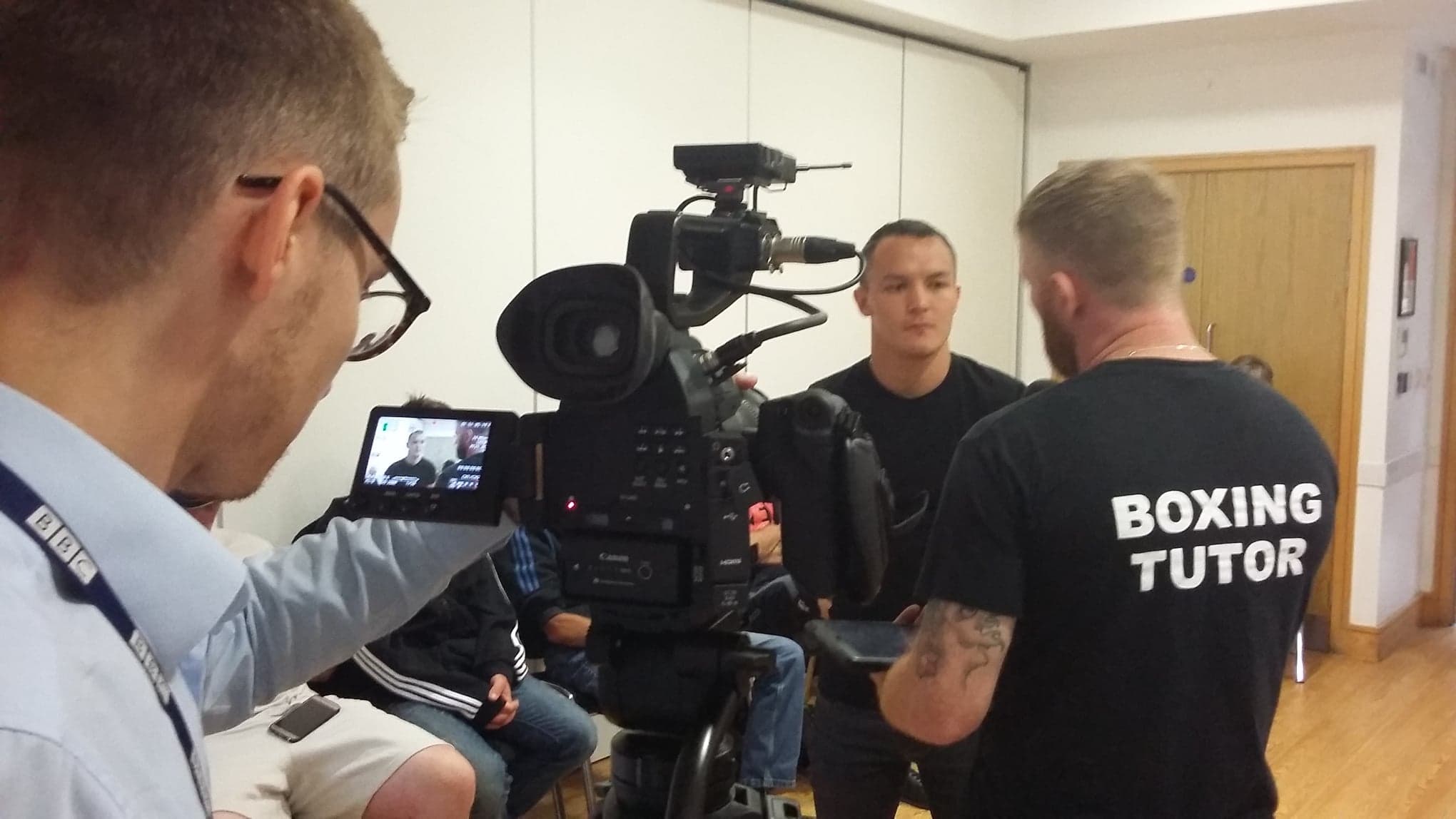 Recovering drug addicts and alcoholics from Leeds have become broadcasters, as BBC Radio Leeds and homeless charity St George's Crypt join forces for a new programme.
The new initiative, called BBC Open Air, is a collaboration with St George's Crypt and will see the station open its airwaves to people whose voices and stories would not usually be heard.
Earlier this year, 15 recovering drug addicts and alcoholics from the St George's Crypt Growing Rooms rehabilitation programme were invited to take part in a number of workshops run by BBC Radio Leeds. These interviewing and presentation masterclasses were designed to give them a taste of broadcasting, improve their confidence and develop new skills to help gain future employment.
The project has culminated in a one-hour radio programme, in which the group challenge politicians, interview their heroes and reflect on their own stories through music.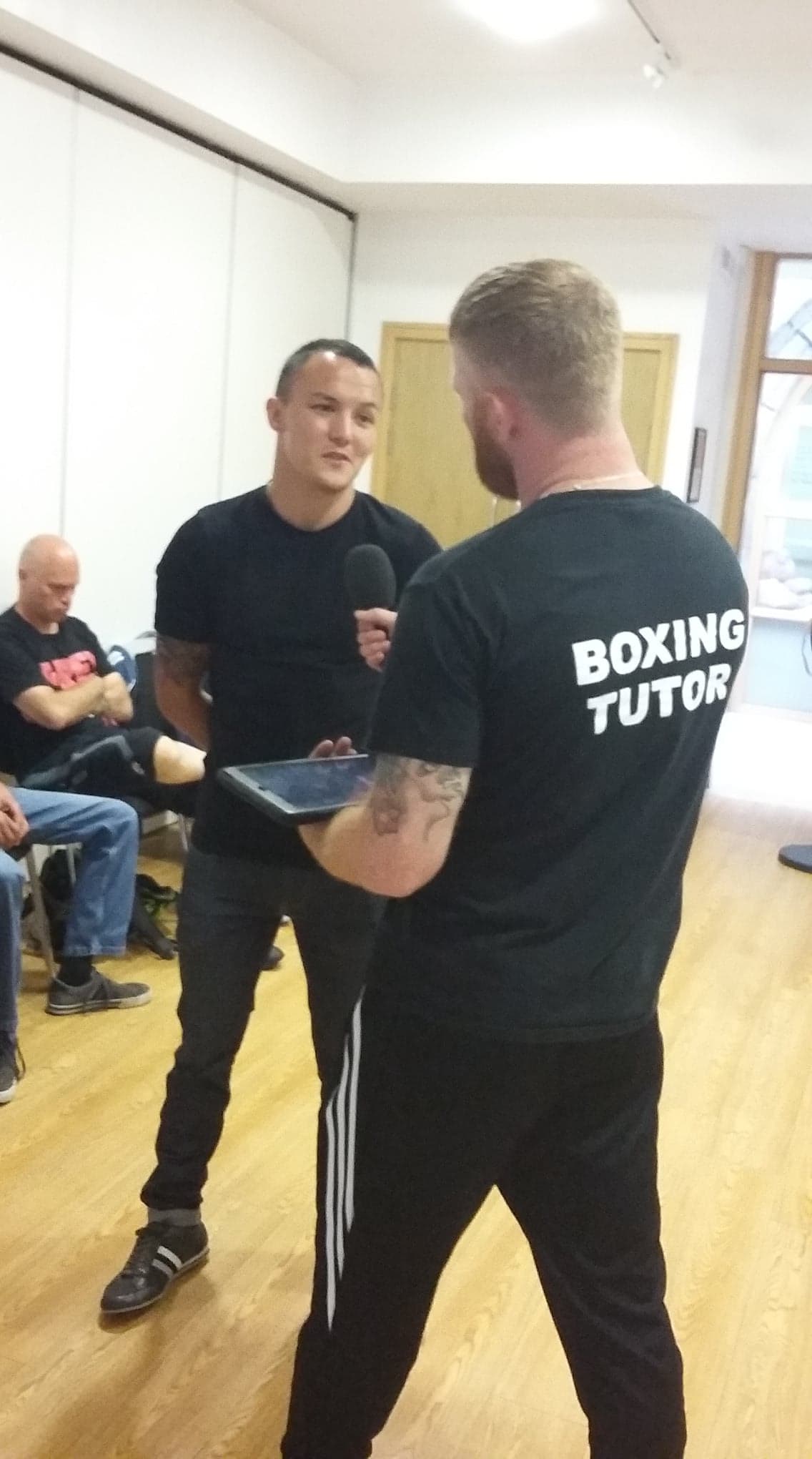 Members of Growing Rooms have interviewed Leeds boxing world champion Josh Warrington, challenged Conservative MP for Elmet and Rothwell Alec Shelbrooke about the government's homeless policy and quizzed Leeds City Council Chief Executive Tom Riordan.
They also spoke to former government Director of Communications Alastair Campbell, who shared with them details about his own struggles with addiction.
Alastair Campbell said: "I really enjoyed talking to Andy Holland and Martin Henderson as part of the BBC Open Air project with St George's Crypt. They had clearly done their research and asked really good questions about politics as well as about mental health and addiction.
"We are too quick to write people off when they get into trouble in life but this scheme and these two men show how learning new skills can help build confidence for those coping with addiction. It would be fantastic if someone like Andy or Martin could go on to make a career out of broadcasting or campaigning. I wish them all the best for the future."
BBC Radio Leeds and BBC Look North presenters including Richard Stead, Stephanie Hirst and Amy Garcia shared their experiences, top broadcasting tips and advice with the group.
Andy Holland from Growing Rooms, who presents part of the radio show, said: "It's been an honour to work with the BBC. It's a chance of a lifetime, something I never expected a year ago when I came into recovery."
BBC Open Air is presented by Andy Holland and Stephen Laws from Growing Rooms, and will be broadcast on BBC Radio Leeds next week.
Sarah Wakefield, the BBC Radio Leeds producer who has been leading the Open Air project, said: "This has been a fantastic experience and it's been a complete joy to work with the Growing Rooms project. The group has been so enthusiastic about learning radio and broadcast skills from the very first day and I've really seen their confidence and ability grow over these last few months. They've each had their own personal battles to overcome with addiction, but what really stands out is how they pull together as a team and support each other. Interviewing big names like Alastair Campbell and boxer Josh Warrington may have been daunting, but they've shown great professionalism throughout and I can't wait to see what they will do in the future."
John Davis, who heads up the Growing Rooms Project, said: "This project's been an absolute privilege, a real eye opener into radio and broadcasting. The help we've had from the BBC staff has been fantastic. Everyone has been really welcoming and all our guys have talked about it non-stop. They've seen a different side to recovery and found that it can be fun as well."
Sanjiv Buttoo, Managing Editor at BBC Radio Leeds, added: "Our listeners have told us that homelessness and addiction are important subjects that affect many people across West Yorkshire. We decided to form this partnership to help improve our understanding of what life can be like for some of the most vulnerable people in our community. I've been really impressed with what I have heard from the Open Air project, and I know it will be well received."
Open Air will be broadcast on BBC Radio Leeds on Thursday August 30th at 2pm. Members of the Growing Rooms project will also be taking part in the Big Yorkshire Phone-In with Liz Green on Friday August 31st from 12pm.