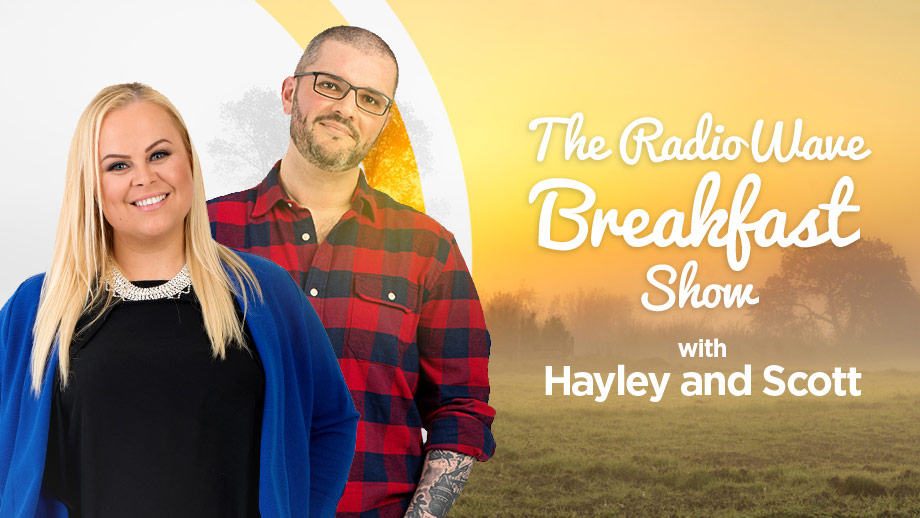 It's often been acknowledged that being on a breakfast show for any time longer than three years is a damn good effort.
Everybody I've ever met from Blackpool has claimed to know Hayley Kay from 96.5 Radio Wave's Breakfast Show. If they hadn't been to school with her or used to see her out in town they're proudly her friend on Facebook. She's been waking Blackpool and the Fylde Coast up for nearly a decade and, on Monday, she announced that she was going to be leaving the show.
She's seen off a number of co-presenters, probably a couple of programme/content controllers and the odd owner and has started the morning for a couple of generations of Blackpudlians.
Her latest co-host, Scott, is an enthusiastic voice, getting excited at the right time and providing a "pow" to the show. There's a couple of games in there to play along with at home including the brilliant "Synopsis" where Hayley and Scott have to name the film or TV show from their producer Aaron's description and a "You Say We Pay" type word game, plus a caller led mystery noise.
But honestly, reading the weather, struggling with quiz questions and pressing the wrong button between the odd "hmm" and "yeah" as he sets Hayley up for some content is about it when it comes to his role.
Hayley is providing anything relevant, local or of interest which makes me ask why when she announced that the journey was over, was it so understated, in a region that prides itself in being anything but? The whole thing felt piecemeal. There should have been fanfare and at the very least an ironic blast of the Our Tune theme, but nothing. Hayley said what was happening, that she loved the job and she wasn't going just yet and that was it……no Blackpool pzazz…and it was barely mentioned again until the end of the show.
I wonder whether this muted aural clipping of wings as an announcement of a change of the guard is better than your favourite presenter looking forward to seeing us tomorrow only for their security pass to be annulled like in the good old days.
How different to Simon and Danni on Sunderland's Sun FM where Simon Grundy is celebrating 20 years in the hot seat this week. Simon and Danni have the ingredient that was missing from Radio Wave on the day I listened. There was warmth between the presenters and a feeling that you were earwigging on two friends having a natter. Well, between the constant selling of the £1000 Minute, giving cakes away and eulogising about a local travel agent.
Never the less the warmth was there. It was local to its bones with talk about the recent fire in Sunderland and travel news that didn't sound like it was being read or was the usual stuff all over again. It was nice to spend time in Simon and Danni's company, like putting on a lovely pair of slippers. Almost too comfortable? Possibly, but not so much that it was going through the motions.
Finally this week the brilliant initiative for Mental Health Awareness Week which say radio of all hues come together for one minute to hear from a number of famous voices tell us about the importance of looking out for our mental health. There were tweets and statements from the radio groups asking for action from various agencies to help businesses to look after their staff's wellbeing.
Admirable work indeed. Especially from an industry who I'm sure appreciates how bad for mental health things like being forced onto 1 month rolling contracts would be or making them work in their spare time for free because "that shows commitment" or approving a holiday with the words "That's brave!" or telling a breakfast show team they'd lost their show by taking them to the local football ground to see their show branding being taken down from the advertising hoardings or offering them a non-existent promotion and then sacking them because by showing an interest in that promotion they've proved they don't want to be there anymore or threatening to buy the station that've been talking to and then sacking them or inviting presenters from the rival local station for a coffee in the office when they should be meeting about the current presenters contracts! (All true)
How bad for someone's mental health would that be, eh?