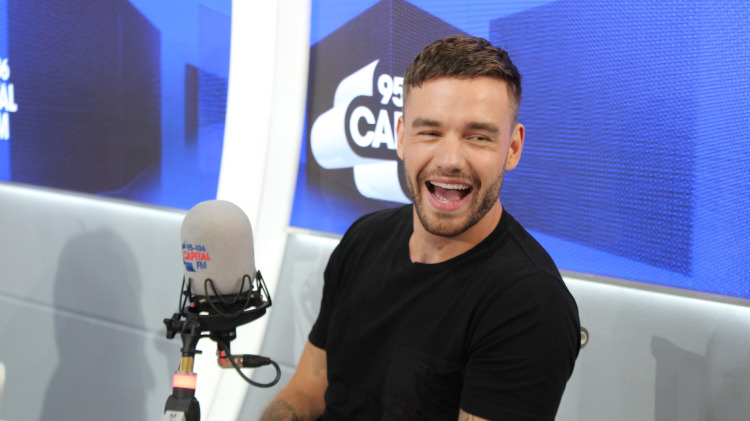 After pictures of Liam Payne holding his new girlfriend's hand appeared in the newspapers, he says that he doesn't really care because he has nothing to hide.
Appearing on Capital Breakfast with Roman Kemp, Vick Hope and Sonny Jay this morning (Wednesday), Liam responded to speculation around the pictures of him and Maya Henry in the papers, saying that they are an item and he's very happy at the moment.
"I'm just past the point where I'm bothered about whether or not… it's not worth my happiness," he said, "I'd rather just go out and do what I want. I don't really care anymore. I've got nothing to hide so it's fine."

Liam also revealed that the first person he plays his new music to, is his son Bear who's a rap fan. He says: "I mean, he's so funny with music and different tunes that come on.
"The thing is now we're into the real, like, nursery rhyme era. The censored stuff, because now he can pick up on everything, it has to be super careful. But he used to be into rap music and Spotify and all these different things.
"I'd be listening to a song and I'm like I can't believe I'm letting him listen to it and he's having a really good time."
He admitted he misses Bear's rap music era, saying: "I've got a video of him during the chain era and he's got loads of chains on and she was in the shower, and he was just like sat on the bed bobbing along to Drake, just like playing with the speaker and I was like 'this is the coolest thing ever'."
.@LiamPayne'? ??? ?? ???? ?? ? ? ???? ???. ? pic.twitter.com/DRQvzhSPBU

— Capital (@CapitalOfficial) September 18, 2019
When asked if the rumour was true that he hadn't worn stripes for a long time because Louis was on the only one in One Direction that used to wear stripes, Liam answered: "True story. So, when you grow up in a band scenario, it was like gaining four brothers straight away and with styling we were all kind of doing the most random things.
"There's this one picture of us all stood in like a news-agents in onesies, just like the weirdest guys ever.
"The funniest bit about that story was the people who managed us on the show were looking after Westlife at the same time and they hauled us in a boardroom and they were like 'you can't wear those, you look ridiculous, Westlife wouldn't do it.'
"The next day, Westlife were in four onesies. We were like, are you sure? No, but we all had our own little thing. Mine was like… I was the lumberjack.
"I can't remember what Zayn's thing was, but Louis' was always stripes. Louis had a number of things actually, he was a proper diva about it, like, he had stripes, he had them suspender-type things or whatever they're called."
Vick Hope prompted: "Oh braces, he always wore braces!"
Then Roman Kemp added: "And Niall had the polo shirts all done up to the top."
"Yeah, exactly," Liam responded, adding: "So everybody had their little thing and so if you started going into someone else's thing it was like fighting with your sister about whether or not… 'I was gonna wear that tonight' 'no! I De-de-de and whatever' so then I was just like 'right, no stripes' and then I just never wore stripes and I was the lumberjack!"
Tune into Capital Breakfast with Roman Kemp, week days from 6am – 10am