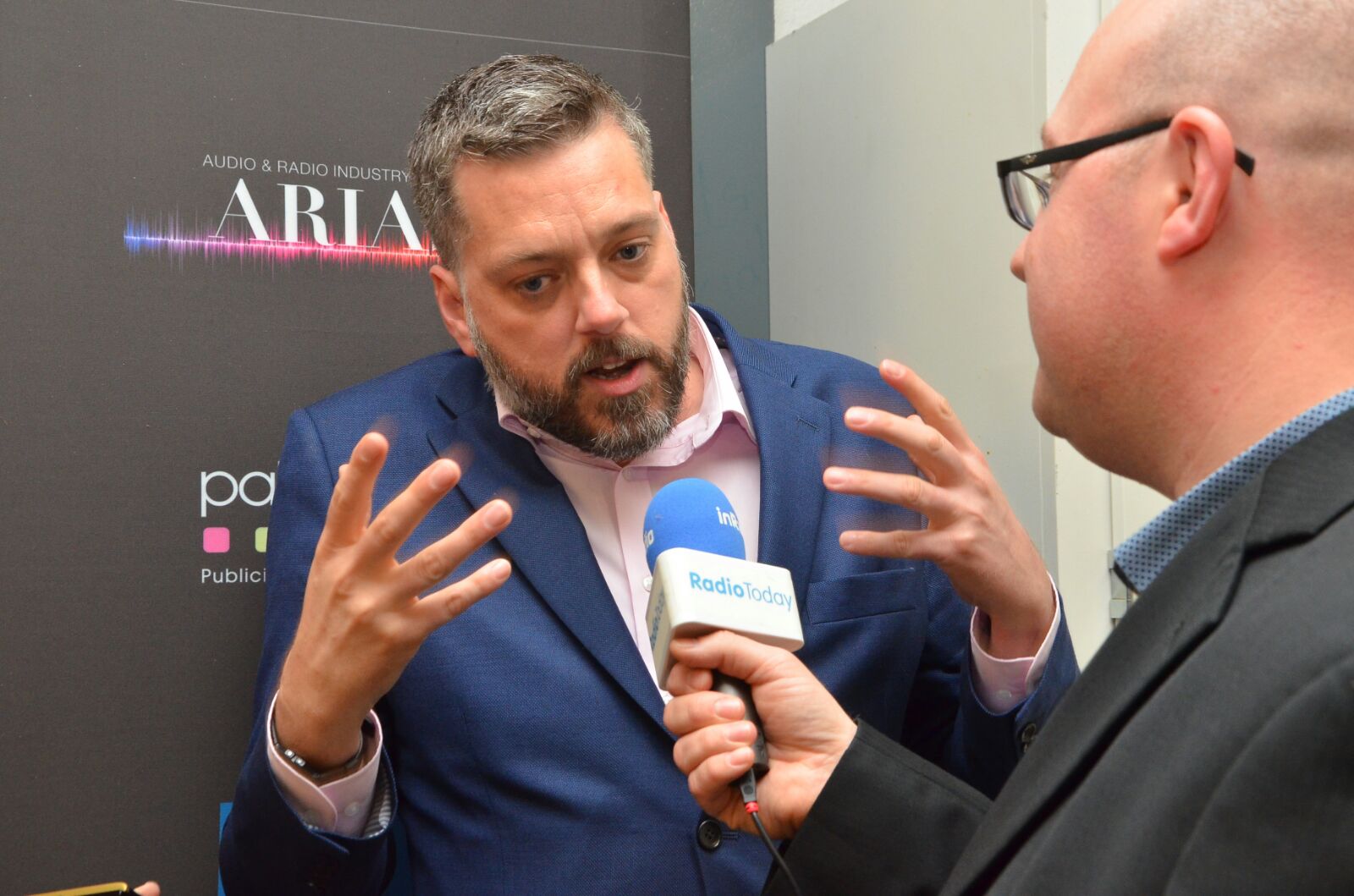 talkRADIO presenter Iain Lee has apologised a number of times after an incident which took place on his Late Night Alternative radio show Thursday evening.

Iain has received a barrage of abuse from people online, mostly loyal listeners to his show, saying they are "genuinely sickened" by what he said.
A message on Twitter from Iain immediately after the event said he was "I would like to apologise to everyone for what I just said on air. It's been a long day and I am sorry for any offence caused. I of course did not mean it, it was a failed attempt at a joke. Thank you for your understanding."
Fans who have listened for a long time are also turning on him, including Marty, who runs IainLeeVault.com, who says: "Sorry Iain, after tonight's actions, I can no longer in good conscience continue running iainleevault.com, I've had to close it down."
Iain tweeted again on Friday morning, saying: "Apologies again for the incident on last night's #TLNA radio show. I had not taken my meds yesterday and my thinking was unclear. However, my words are totally unforgivable and I just hope you can forgive me."
Iain added that what happened was a joke gone wrong and that he was genuinely sorry.
It all happened just before 11.30pm on Thursday, and the recording is currently still online here.
UPDATE: The audio in question has now been removed from the talkRadio website.
Apologies again for the incident on last night's #TLNA radio show. I had not taken my meds yesterday and my thinking was unclear. However, my words are totally unforgivable and I just hope you can forgive me.

Thank you.

— Iain Lee – talkRADIO weeknights from 10 (@iainlee) August 2, 2019
So all this is is this guy wants a big black 🍆 stuffed down his throat and he thinks this is the best way to go about it, to be one of them panderin whites.

— BabyLaneDidIt (@did_lane) August 2, 2019
I have listened to Iain since 2005. Mainly on podcast, and am currently back in early 2017. After this disgraceful event I am happy that I don't need to waste my time listening to the next 2 years worth. Even Barry and angelos seems a better show.

— Markupsidedown (@MarkUpsideDown) August 2, 2019
Or…the same man who was sexually abused as a 14 year old by 60 year old men. Interesting turn of phrase you have there Kurt. https://t.co/pHuVSsJSE8

— Iain Lee – talkRADIO weeknights from 10 (@iainlee) August 1, 2019
I would like to apologise to everyone for what I just said on air. It's been a long day and I am sorry for any offence caused. I of course did not mean it, it was a failed attempt at a joke. Thank you for your understanding. #tlna

— Iain Lee – talkRADIO weeknights from 10 (@iainlee) August 1, 2019